I just returned from documenting a wonderful wedding in Pomfret Center, Connecticut and I could not be more excited to share a few of my favorite images. Jay and Laura got married on Laura's family farm. It was the perfect day. The weather was spot on, the mood was perfect and the moments were flowing. Just like I like it. I love being a destination wedding photographer. It allows me a change of pace and keeps me fresh. Being able to provide wedding photography in Pomfret Center, Connecticut did just that. Kind of gave me a reset for the season.
Here are a few images from the day.
This was by far my favorite image of the day if not one of my favorite of all time. Laura is waiting, in the perfect pool of light, at the top of the stairs of the family farm house where her parents got married, as Jay, reflected in the painting, waits with the wedding party to walk down the aisle.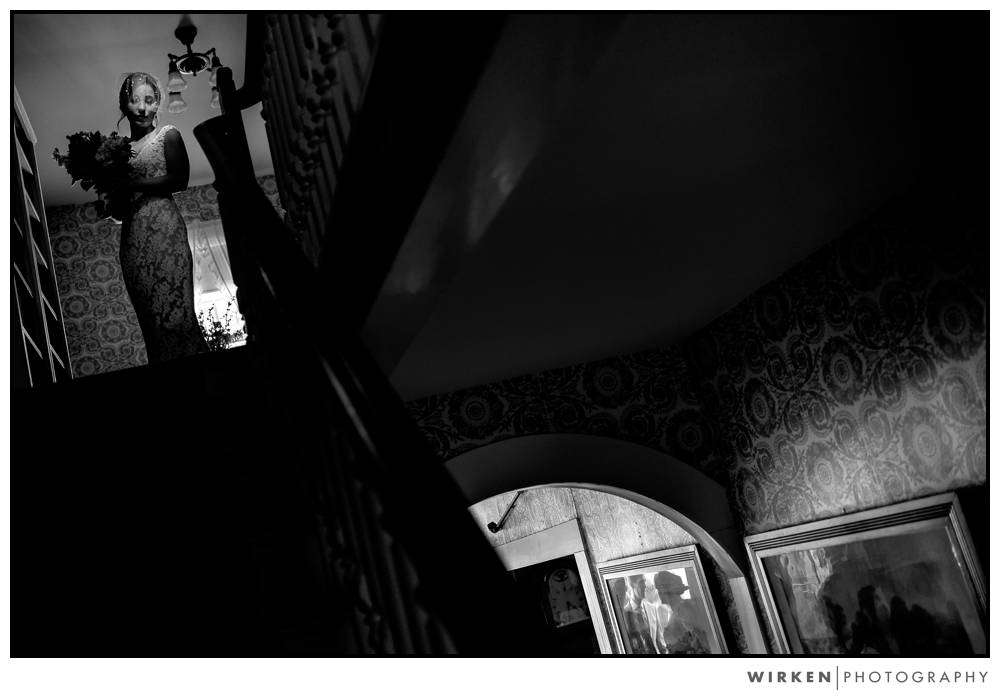 Laura and her sister following her sisters emotional speech.