New Year's Eve Wedding in Kansas City
Kansas City Wedding Photographer
There is something about a New Year's Eve Wedding in Kansas City. The inflated excitement, the inflated expectations, and more so the inflated pressure.
There is always pressure to preform as a wedding photographer, but it seems to be higher with a New Year's Eve wedding. Double for a wedding with such amazing things scheduled.
Taylor and Austen's wedding at the Grand Hall in Kansas City was packed full of things to keep me on my toes. Just how I like it.
Kindra Browne of Simple Elegance is a wedding planning pro and not only pulled this event off without a hitch, but provided the perfect stage for a New Year's celebration worthy of such high expectations.
The Grand Hall provided impeccable service as usual, as well as the perfect location.
The only thing we needed was a perfectly cute dog. Turns out, we had that as well!
Taylor has a very special bond with her dog, Benji, who was at the wedding and provided the perfect level of deeper story telling I look for at a wedding.
Everything from the band to the room flip to the epic portraits on the roof in the blowing snow to the balloon drop at midnight went off without a hitch as they always do with Simple Elegance at the helm.
Taylor and Austen congrats, Happy New Year, and thanks for letting me be a part of such an exciting celebration! Here are a few of my favs from the day.
Taylor and Benji share a moment after the ceremony. Photo by: Craig Fritz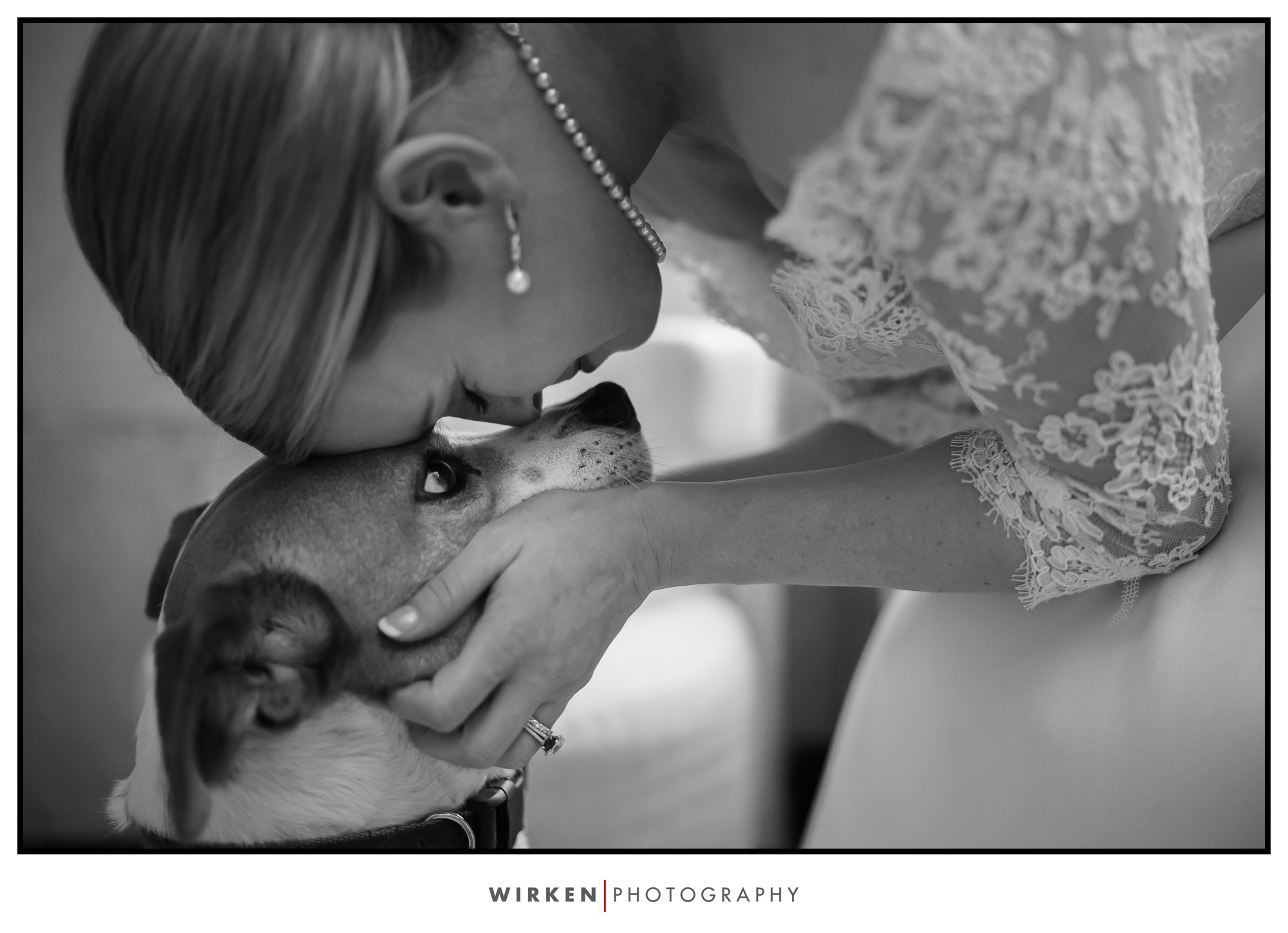 Taylor's sister upon seeing the finished product.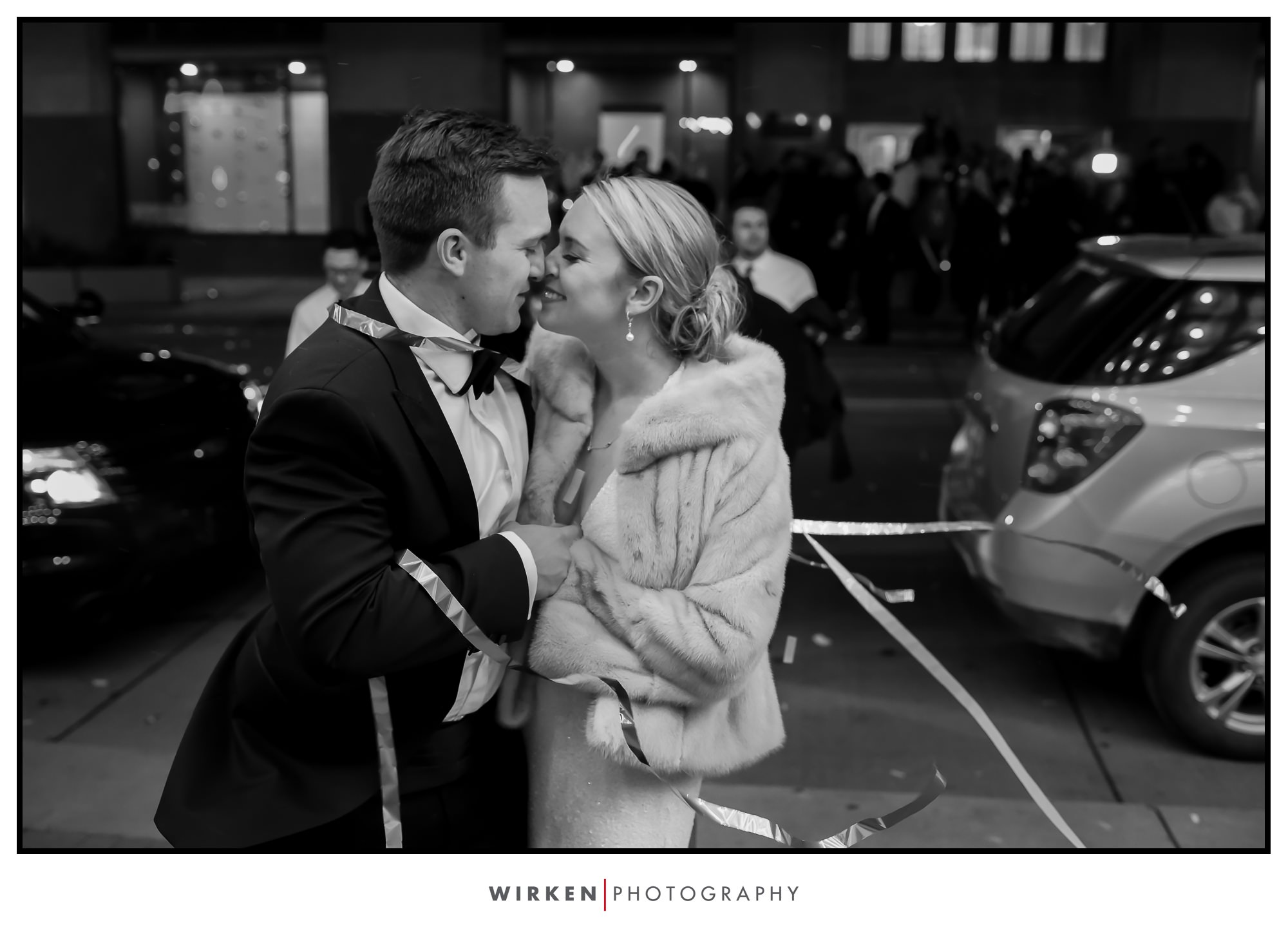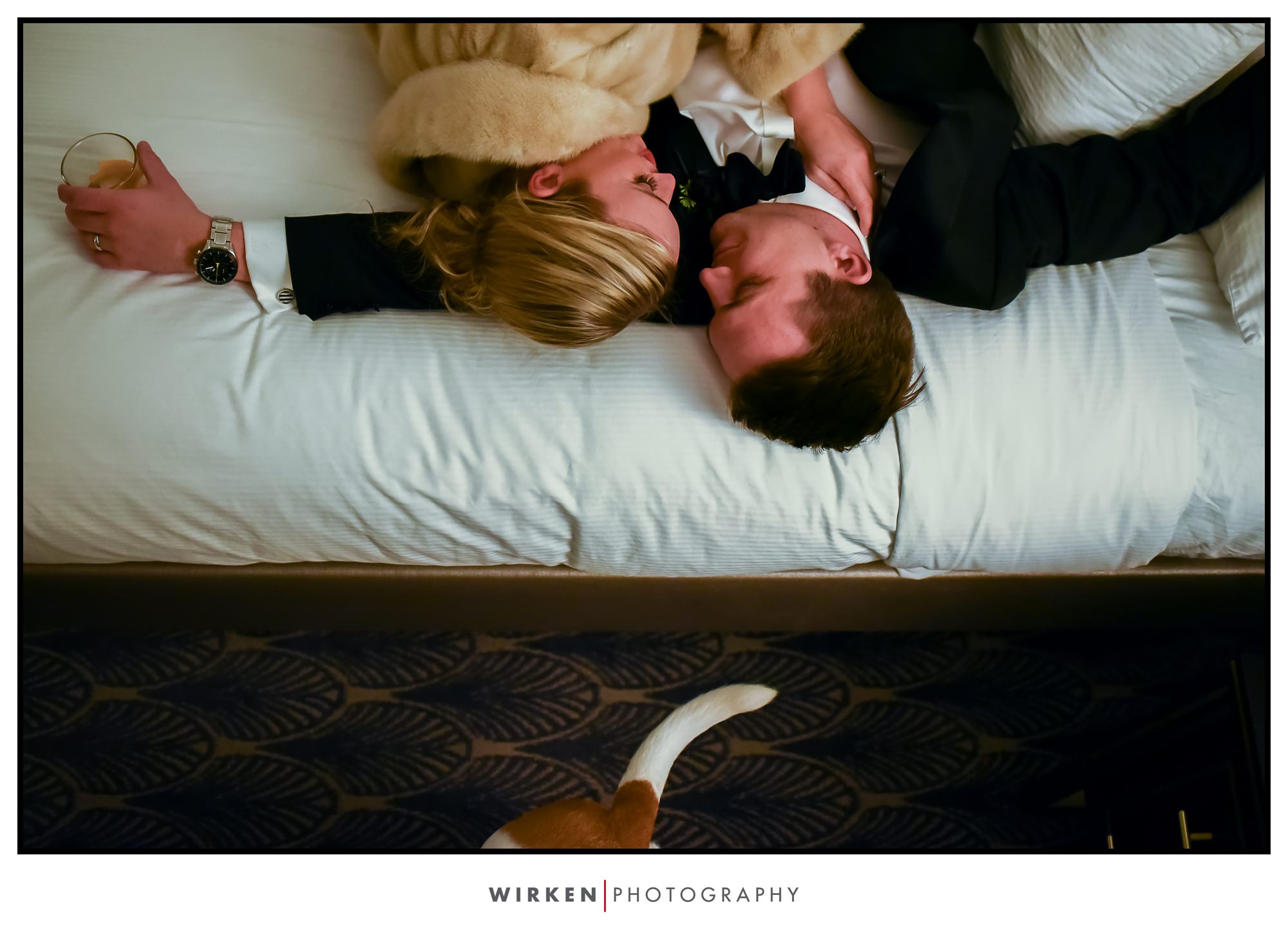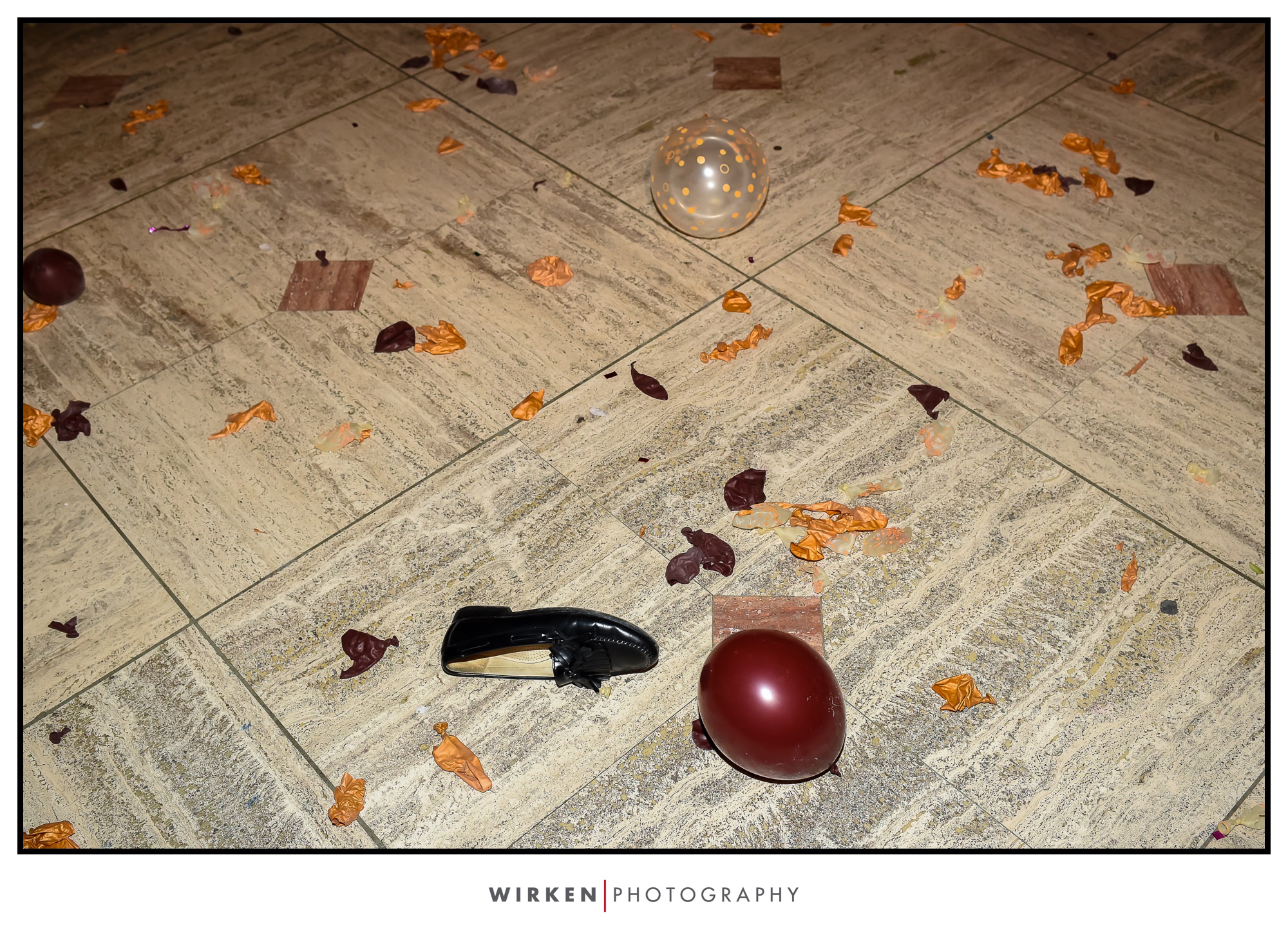 The crew that made it all happen:
Forte-String Quartet