I love the story of how I came to document this amazing couple. Ashley was the first to propose. It was a surprise to Courtney while on a trip to Disney World. Courtney then wanted to do something uniquely special for Ashley and contacted me about doing an engagement photo session that would end with her giving a ring to Ashley. It was an awesome session that you can see here. Anyway, all went perfectly with the engagement session and I was really hoping I could shoot the wedding as well. Time passed and Courtney said she did not think it was in their budget to hire me for the wedding. I was hopeful still. Maybe there was a chance. Some time went by and she wrote me saying she just could not stop thinking about it. I mean I can understand as I felt the connection as well. We even realized we lived in the same hood mere blocks from each other. It was meant to be, right? Turns out it was and I am so thankful that these two wonderful girls made it all work and hired me to document their wedding. So much joy, so much love, and a few tears. What more could you ask for?
Enjoy a few of my favorites from their wedding last Saturday at Terrace on Grand in Kansas City.
Flower girl nerves. It's legit. Photo by: Kelly Rashka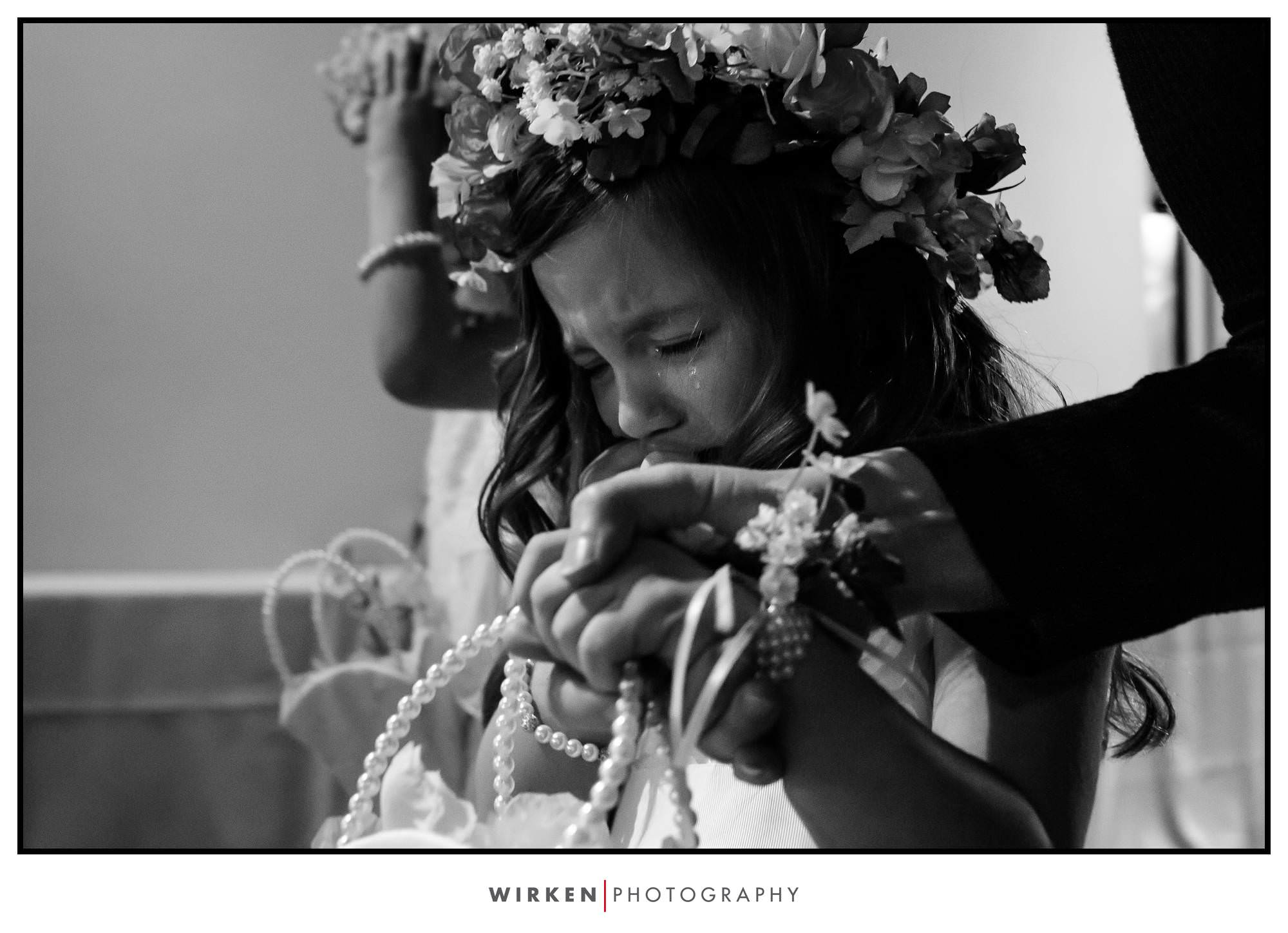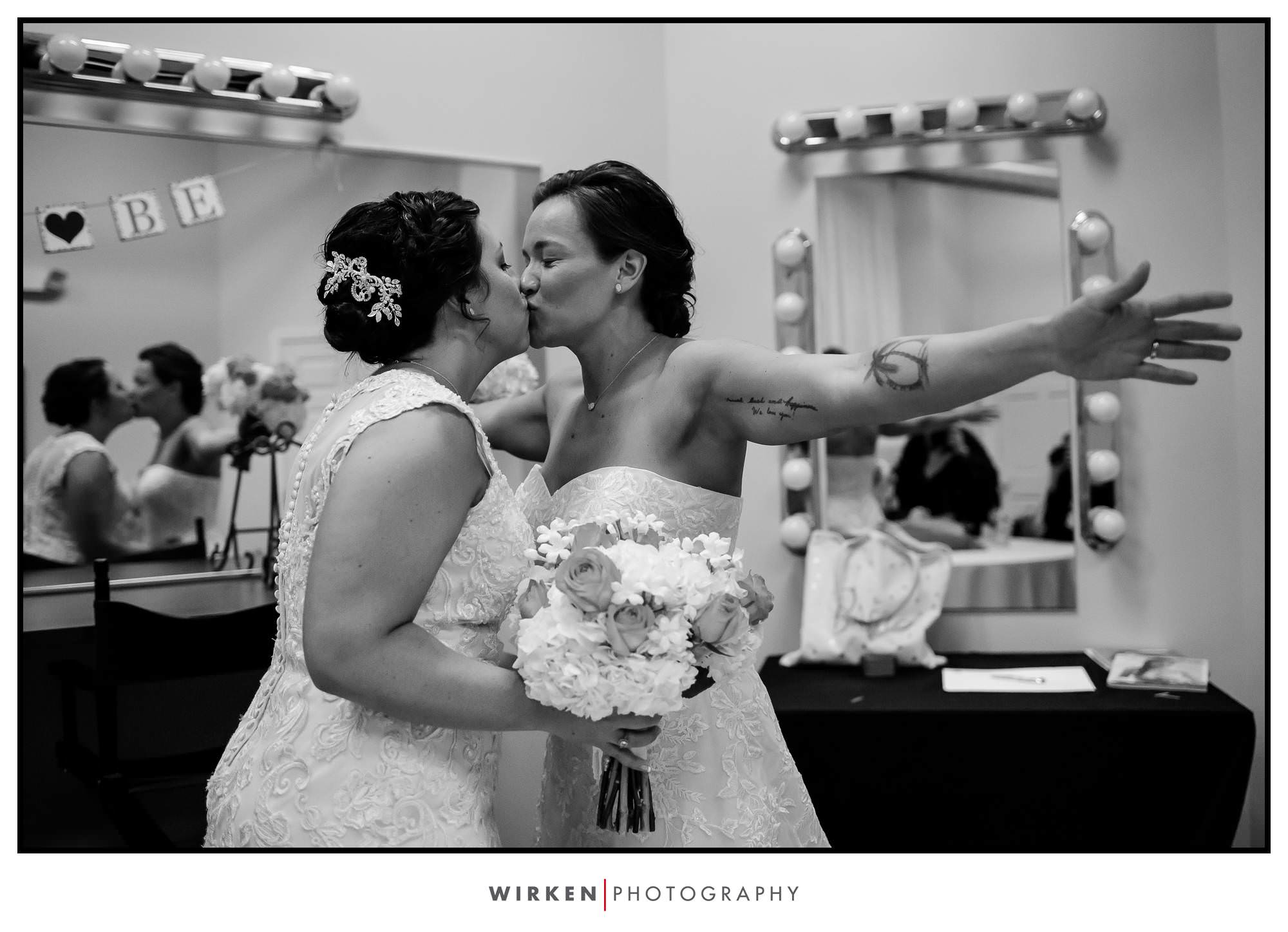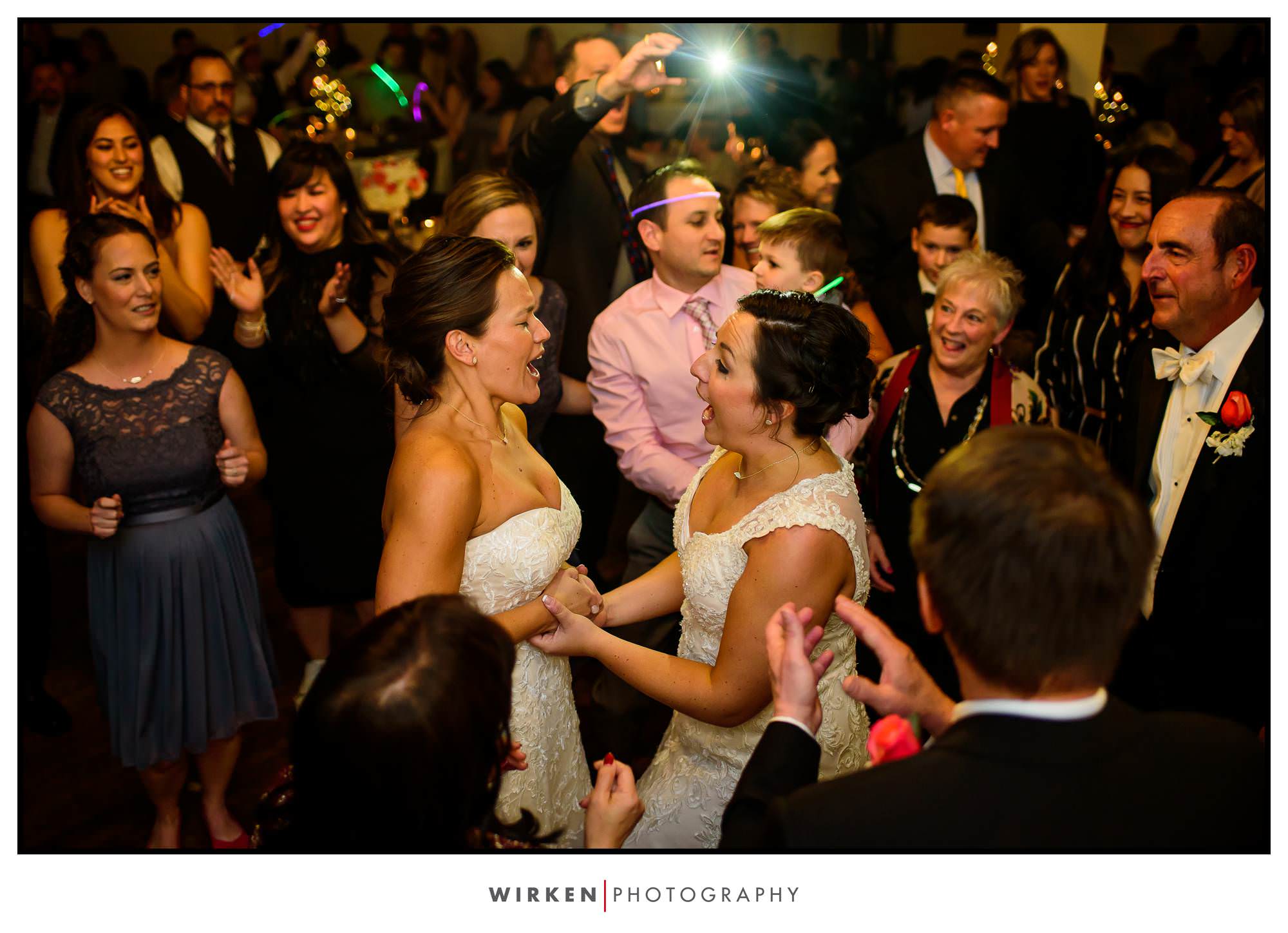 Here is something you don't see everyday. Ashley and her college friends partaking in a college tradition of meeting in the bathroom for a sign along and some chugging.
Photo by: Kelly Rashka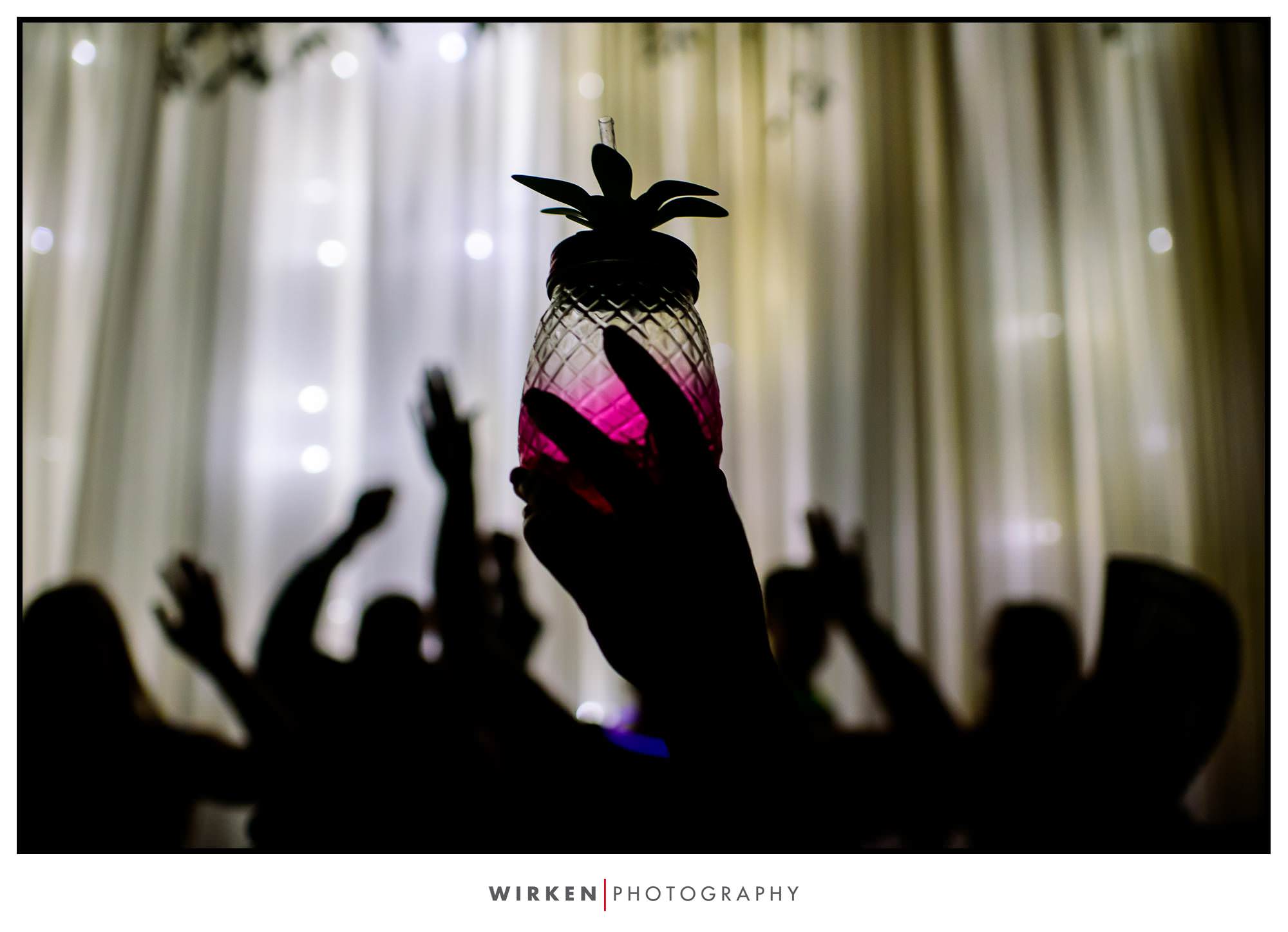 Courtney and Ashley share a final dance in an empty reception room. Courtney's bouquet was adorned with a tie that belonged to her grandfather.