Sam & John's Destination Wedding
Key Largo, Florida
Teaser Tuesday
Any chance to get out of the cold and head to the beach is a good thing when you're a destination wedding photographer from Kansas City!
I welcomed the warmth this past weekend as I headed down to the Florida Keys for the wedding of Sam and John at the Playa Largo Resort in Key Largo, Florida.
This is my third destination wedding in Florida. I love the vibe down there and the weddings are as laid back the culture of the Keys. So, naturally, I couldn't have been happier that Sam and John brought me down to be their wedding photographer.
I knew Sam, John, and I were going to be the perfect fit from our first conversation. Sam and I bonded over our love of having a wedding that was free of stress and drama.
Sam loved the idea of not having a lot of photography tasks but more so just letting things happen.
She said to me on multiple occasions, "I don't like people telling me how to do my job, so you just do what you do best." This kind of trust goes a long way and made all the difference in the images I was able to make last weekend.
It was the perfect day in the Keys with temps in the 80's and the kind of light at sunset I dream of. Absolute Perfection.
On todays Teaser Tuesday, a few of my favorite images from the day.
Sam's dad fixing her veil as they wait for the call to walk down the aisle.
John and his siblings all got ready in the same room. His brother takes a drink while his sister dries her hair.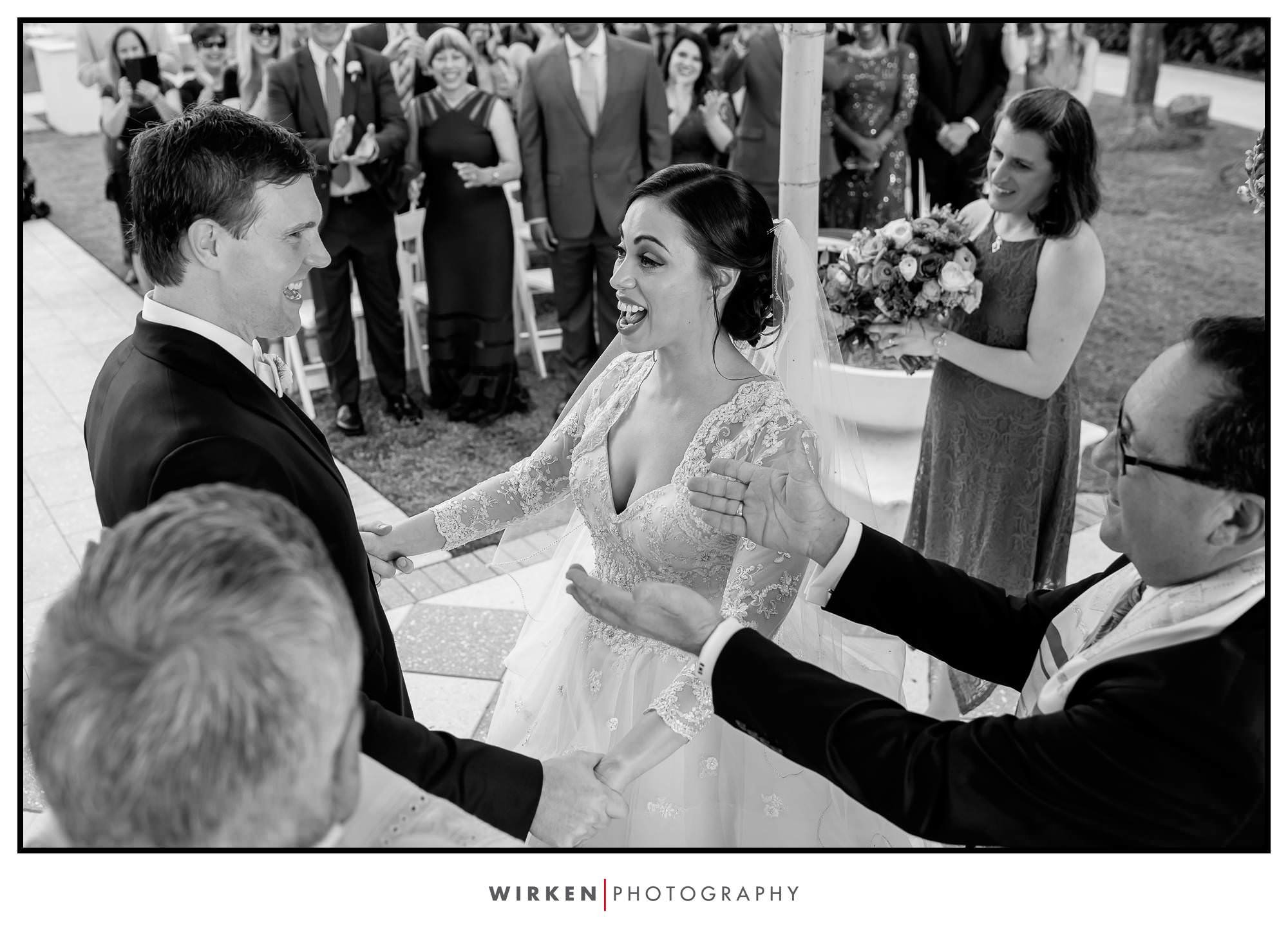 Sneaking a quick kiss during dinner. 
Nothing like a Salsa dance instructor to liven the party with a lighted limbo contest. 
Don't stop believing: Final song

Are you planning a destination wedding?  Looking for someone to photograph your stress-free wedding?  We'd make a great fit!  Let's chat about it!