Kansas City Wedding Gallery Event Space
Leah and Ryan had an amazing Kansas City wedding at The Gallery Event Space down in the Power and Light District. I could not get enough of visually!
It all started by Leah renting the most amazing Airbnb I have ever seen in the West Bottoms of Kansas City. It was a playground not only for her little nieces, but also for me visually. I loved having such weird stuff to play with and build photos around.
The visuals continued during their ceremony with all of the guests shooting off confetti canons as they walked down the aisle as husband and wife. To top it all off, they were announced by walking through two firework spraying columns providing the most killer light and mood.
The Gallery Event Space is an amazing venue to host a wedding with its ceiling to floor windows! It's elegant, dramatic, and urban which was the perfect feel for Leah and Ryan.
It was a photographers dream all day.
I loved how above and beyond Leah and Ryan went with some of their ideas! The made their whole wedding experience super special for all of their guests. The day was filled with great light, great moments, and a dance floor that would not stop.
Here are a few of my favorite images from the day. Enjoy!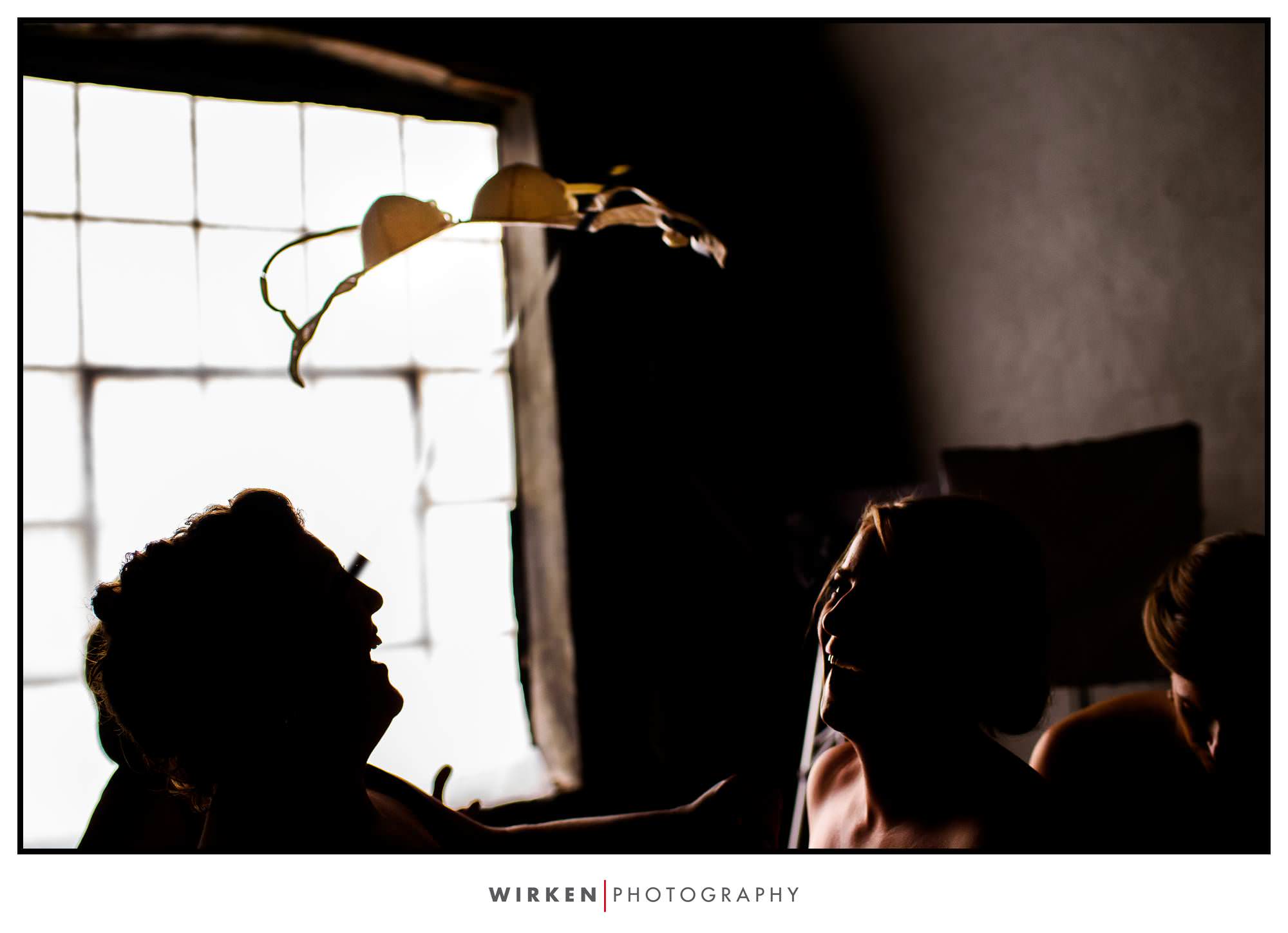 Nothing cooler than heading down the aisle after saying I do in a confetti shower. Photo for Wirken Photography by: Brandon Parigo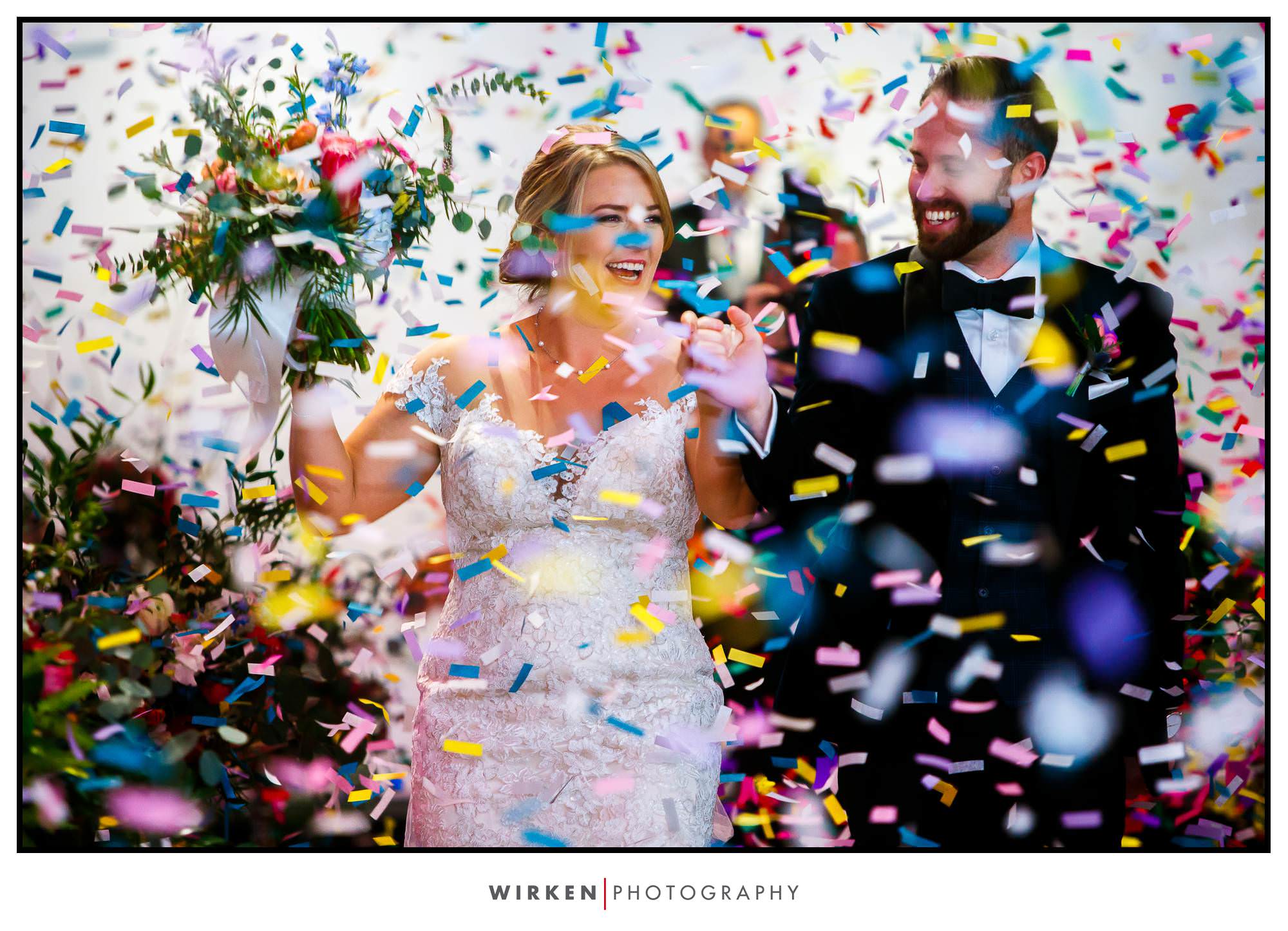 Leah gave Ryan gummy snakes with her card earlier in the day. When they got to their room at the end of the night sharing one Lady and the Tramp style just seemed to make sense.