You know what the great thing about being a wedding photographer in Kansas City is? You seriously never know what you are going to get. I mean I have been providing wedding photography in Kansas City to couples for over 13 years and have photographed to many weddings at the Hobbs building to count, but yet I still get surprised each time. Alisa and Bill made that happen again for me this past Saturday. They brought such a great energy to the day and never stopped even after 12 plus hours. It was infectious. Enjoy a few of my favorite images of the day as well as a super special Teaser Tuesday treat. Our very own Kansas City wedding videographer Brandon  of Wirken Films captured that infectious spirit perfectly and shared with us a little teaser video as well. Scroll down to watch how cute these two are.
Alisa and Bill share a moment in a back room of the church minutes after their ceremony.
  A very stylish cake cutting.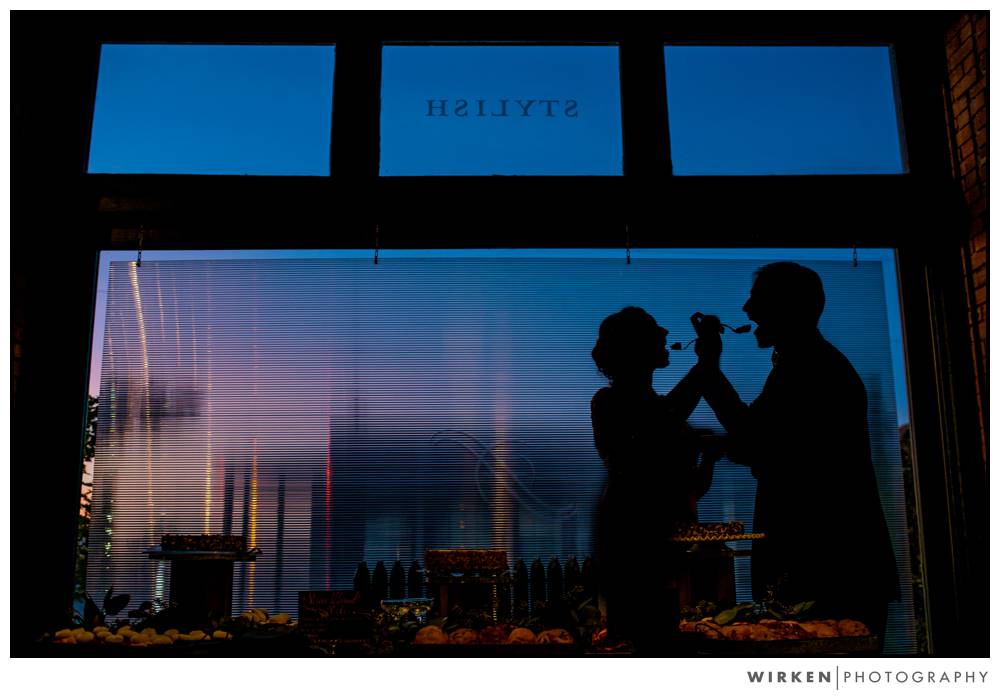 Brandon's clip of Alisa's and Bill's awesome entrance into their reception at the Hobb's building.