This wedding has been a long time coming for me. Back in the day when I used to shoot portraits I had the pleasure of being asked to do Emily's senior photos. So it was an honor to be asked by Emily to be her wedding photographer as well. Even though a few years had passed Emily and her family were as open, outgoing, and nice as I remembered. Emily and Colter had their wedding at the Hawthorne House in Parkville, Mo and it is always a bit of a homecoming of sorts for me when I return to that particular venue as that is where I got married 13 years ago. Photographing weddings at the Hawthorne House always takes me back plus the staff there still remembers me and always makes us feel welcome. So it was no surprise that Emily and Colter's family and friends acted in the same welcoming manner to us that day. Like always, Emily and Colter's wedding was filled with love and laughter and it was a joy to witness. Here are a few of my favorite Hawthorne House wedding photos from the day. Enjoy!
I loved the look on Colter's face when he first laid eyes on his bride as she made her way down the aisle to him.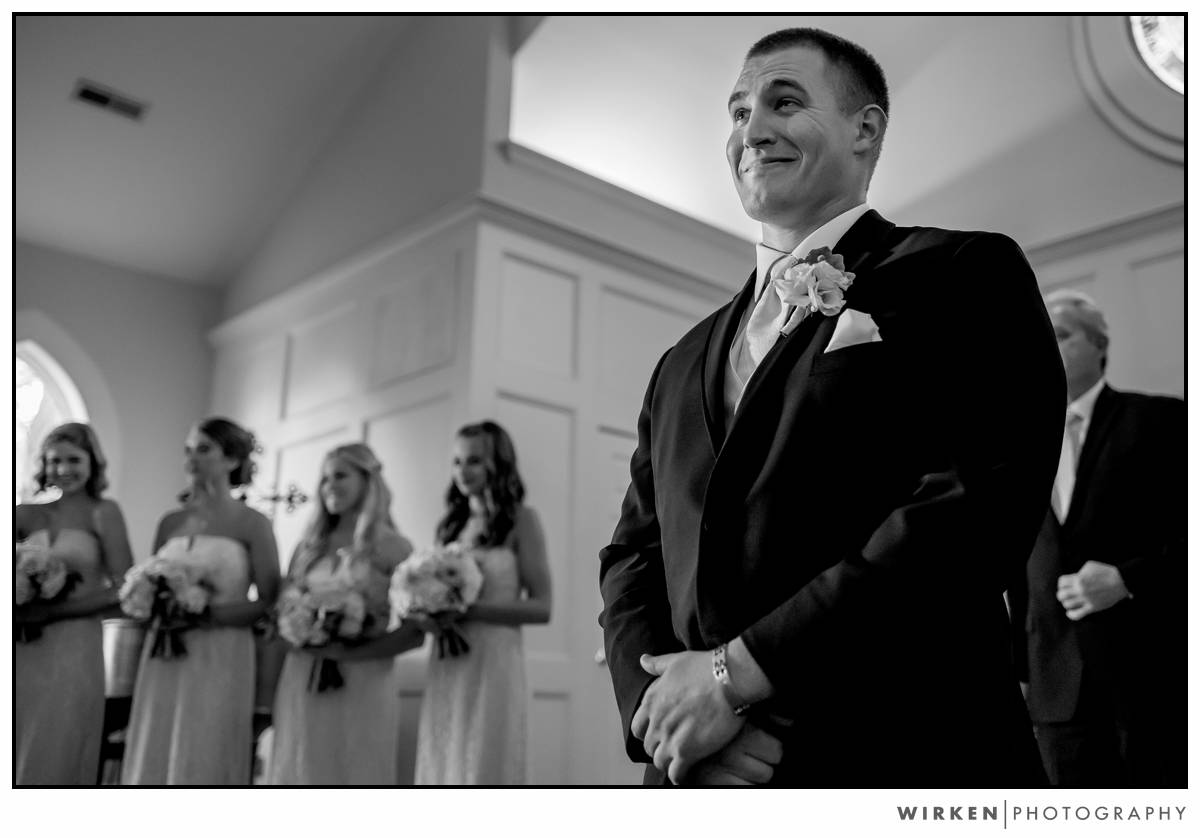 That moment when your dad mentions in his speech he is about to belt out in song only to find out it was just a joke. Emily and her sister react in pure embarrassment. 
Love this moment of Emily and Colter as they rode the bus to their hotel along following their reception. Quiet moments like this are what I live for.