It's Tuesday and it's time to celebrate Kate and Chris with wedding photography in Kansas City of their nuptials at the Hobbs building on Saturday. These two could not be nicer people and could not nicer families. It was an honor to witness. The happy couple is now on their honeymoon so hopefully they enjoy a few of my favorite images from their big day.
Love this moment as Kate's best friend from high school sneaks a peak as Kate's mom and sister help her into her dress.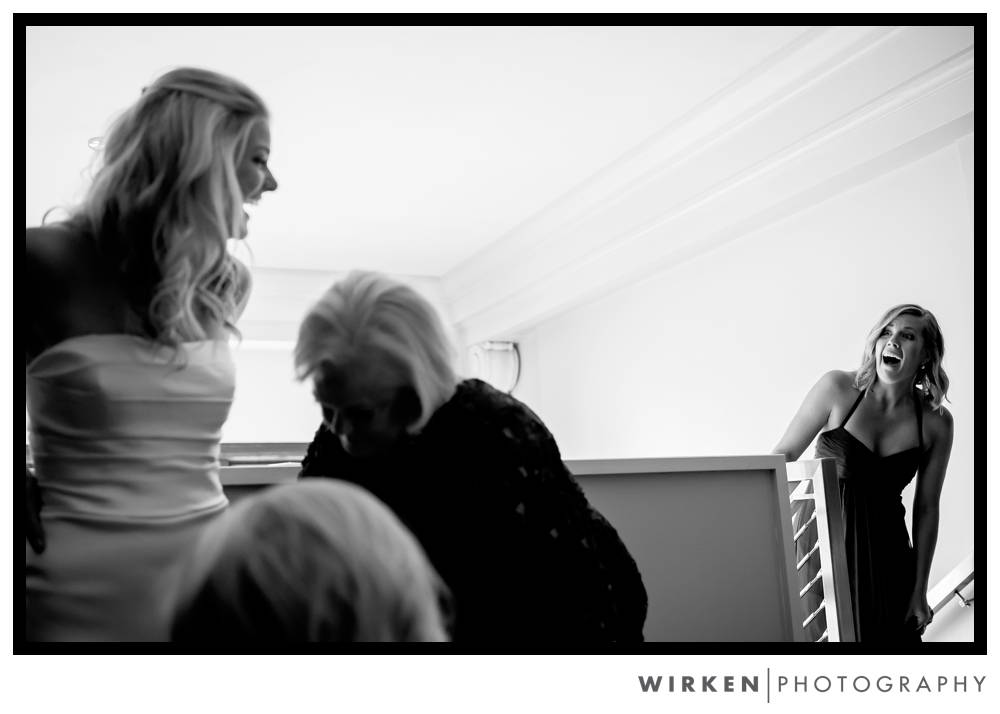 Perhaps the most emotional walk down the aisle I have ever witnessed. Kate's dad has a bit of trouble walking but with the help of his daughter and a cane they both made it down the aisle. Awesome.