Today's Teaser Tuesday is a special one. There is nothing more rewarding than being trusted to document the first day of a person's life. I get the honor of being trusted with one of the best days of people's lives being a Kansas City wedding photographer but it is rare to be trusted with documenting both a wedding and a birth for the same client. Fortunately it has happened often for me as I love doing birth photography in Kansas City. I especially love when my past wedding clients ask me to make photos that what many have said are more important than their wedding photos. Kate and Michael had an amazing wedding in Kansas City and have an equally amazing family so it was a wonderful homecoming of sorts when I walked into the room that day their son was to be born. The beautiful and equally nerve racking thing about births is that they are 100% unpredictable and anything can happen. Some birth shoots I have been on take 0nly but a few hours and things go exactly as planned and some you just need to ride it out and see what happens. This shoot was one that we had to ride it out and see what happened. I find that to be one of the best things about being a birth photographer. I like the uncertainty of it all. Good thing as Kate and Mike's little one was determined to take us on a crazy long ride before he made his entrance.
It is never easy as a mom to hear the news that the birth of her child is not going to go as she planned.  Aside from a minor bout of disappointment Kate handled things wonderfully when she heard the news that after trying it to push for an hour or so she would have to have a C-section. The good news is all went perfectly and the staff at Shawnee Mission Birth Center did an amazing job and in the end they ended up with a perfect baby boy. Being a birth photographer in Kansas City, Missouri can prove to be a challenge and long hours but little brings me as much joy and adrenaline as documenting such a momentous day. Thank you Kate and Mike for trusting twice so far with such important days!
Kate moments before heading into surgery for a C-Section.
Happy father spends time with his new son while his wife gets finished up with surgery.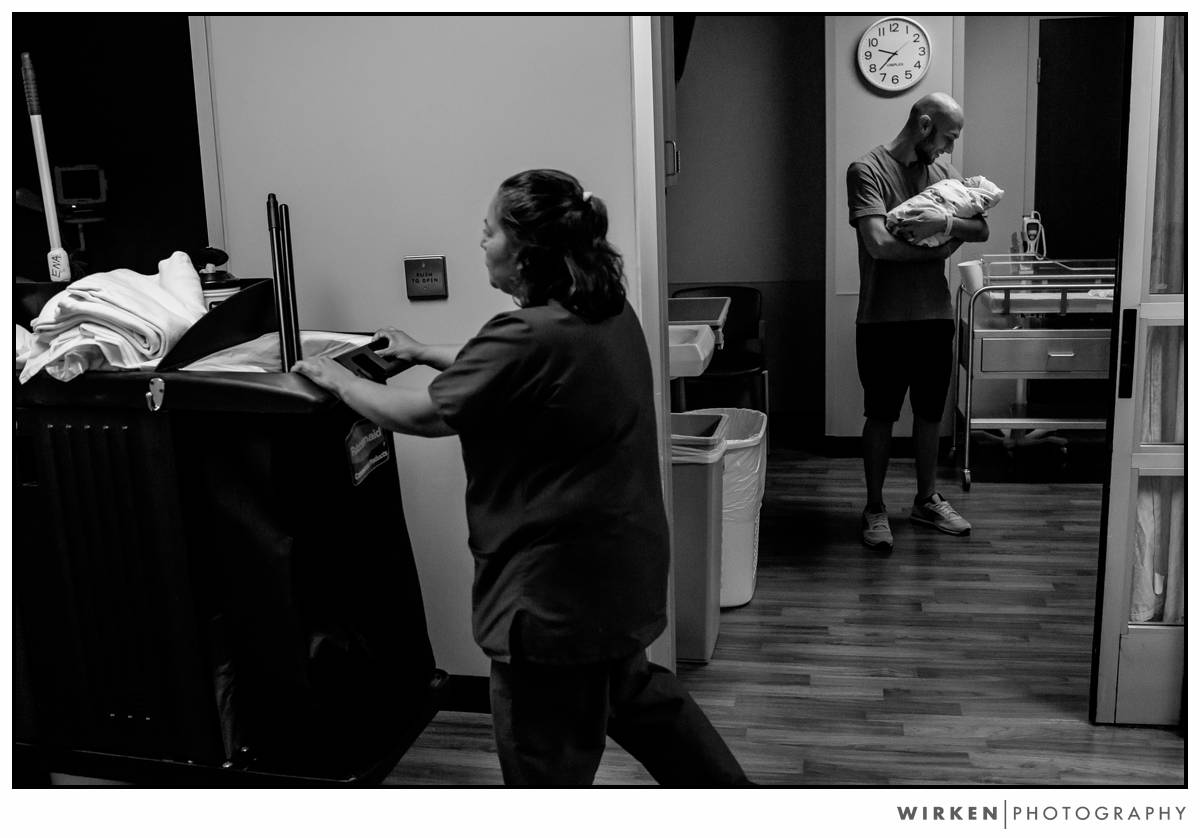 Mom and baby reunited after surgery. 
Baby