It was the summer of 2015 and I was eating lunch when the studio phone rang. It was Christina asking about wedding photography for her wedding in Charlotte, North Carolina. Well to be truthful she was originally asking about wedding photography in Charleston, South Carolina but over the following months they decided to get married in their hometown of Charlotte. It was an interesting phone conversation with Christina. Turns out she is a wedding photographer and had actually found me from my class I did on wedding photojournalism on Creative Live. So needless to say she already had a head start on understanding how I approach being a wedding photographer in Kansas City. It is always a pleasure to work with couples who truly get what I do. I am blessed to be able to say all of my clients are totally on board with my style of wedding photography in a purely documentary way but when the client is a photographer they seem to understand things a bit deeper and really allow me to swing for the fences. Christina and Eric were wonderful to work with and they provided a plethora of moments throughout the day. This was my first time being a wedding photographer in Charlotte, North Carolina but it did not disappoint. Being a destination wedding photographer can be a challenge at times. Especially when you are tasked with documenting an event by yourself. You have to think in a different way. You have to anticipate your moves and what is going to happen even more than when you are photographing a wedding with a second shooter. But I thrive in situations like that. So when I was in the field that day in Charlotte things were working just like they should. I was able to find someone to drive my rental car to the church so I could ride with the bride and her father to the ceremony, I was able also think through my moves at the ceremony to be able to cover everything like two photographers and my trusty light stands became very useful to me when I needed off camera flash. It was a challenge but one that I accepted gladly and am proud of what I was able to produce. Christina and Eric have incredible family and friends that also made my job easier. There was no shortage of emotional and celebratory moments at this wedding in Charlotte that was held under a tent in the lawn adjacent to their church. The weather, the people, and the party were perfect. In the end it was a resounding success.
Enjoy my favorites from Christina and Eric's wedding on the east coast.
Christina working on her makeup while getting ready at her parents house. I love when brides get ready at their house. It allows me to make such more meaningful images.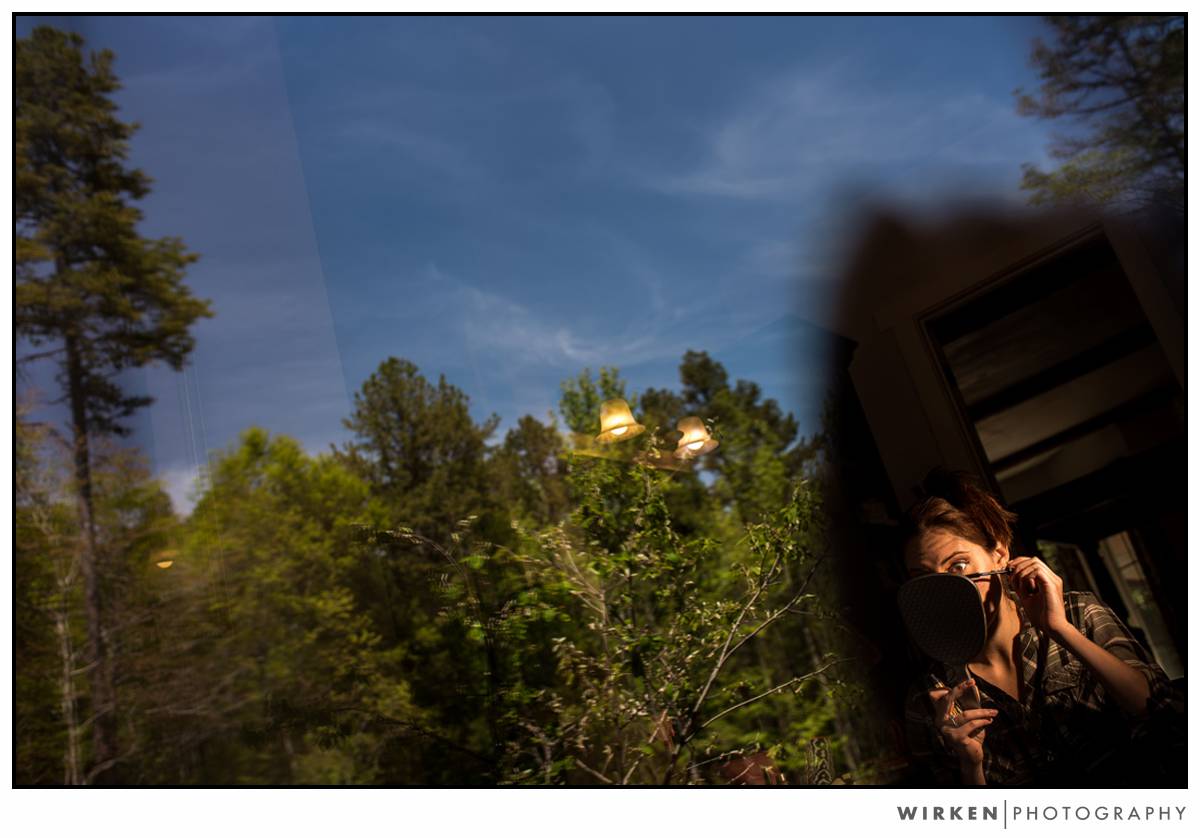 Christina and her sister have a special bond that I picked up on early. I love the look her sister is giving her while she gets her hair done for the wedding. 
The father of the bride helping out steaming dresses.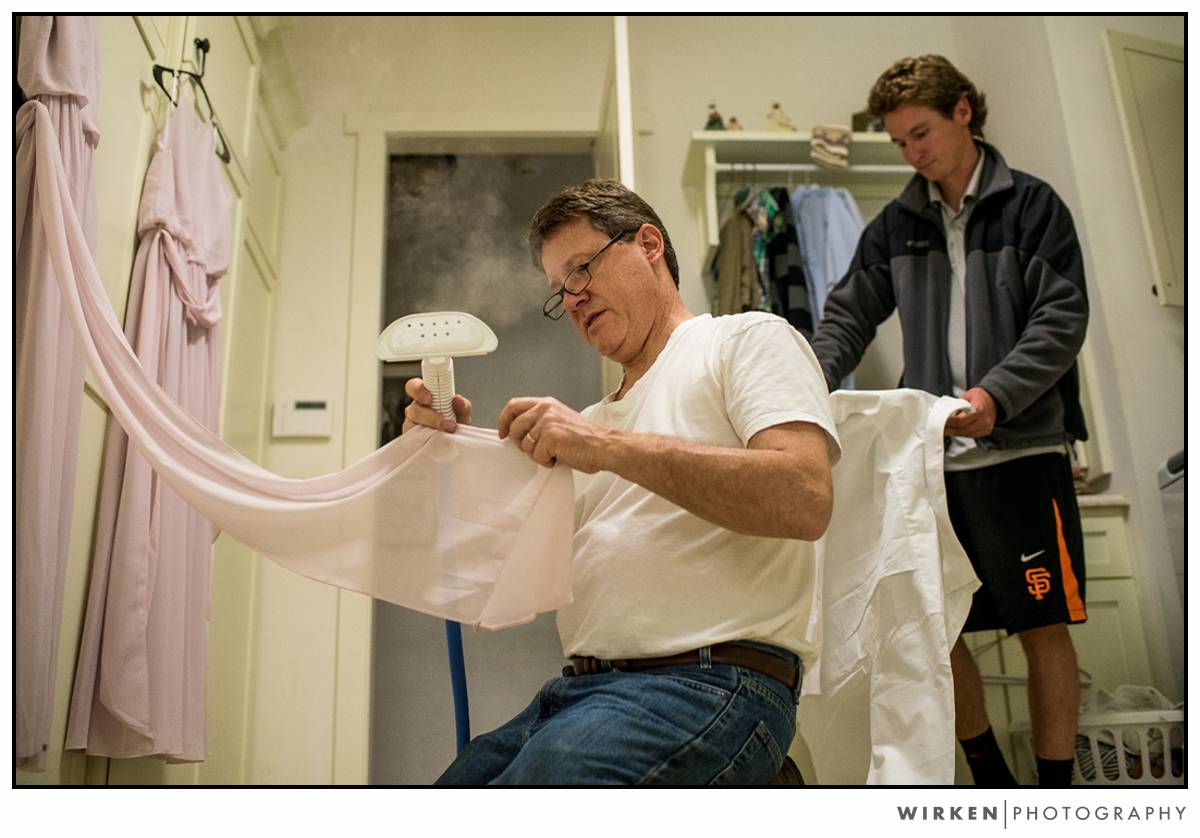 I noticed that there was a wedding cake drawn on the mirror in Christina's room where she was getting her makeup done. Additionally there was a sweet note attached saying happy 1-week away………let me know if you should need anything…Love, Jenna.
Turns out the cake drawing was when Christina was trying to show her little brother what a wedding cake looked like. Love finding those details.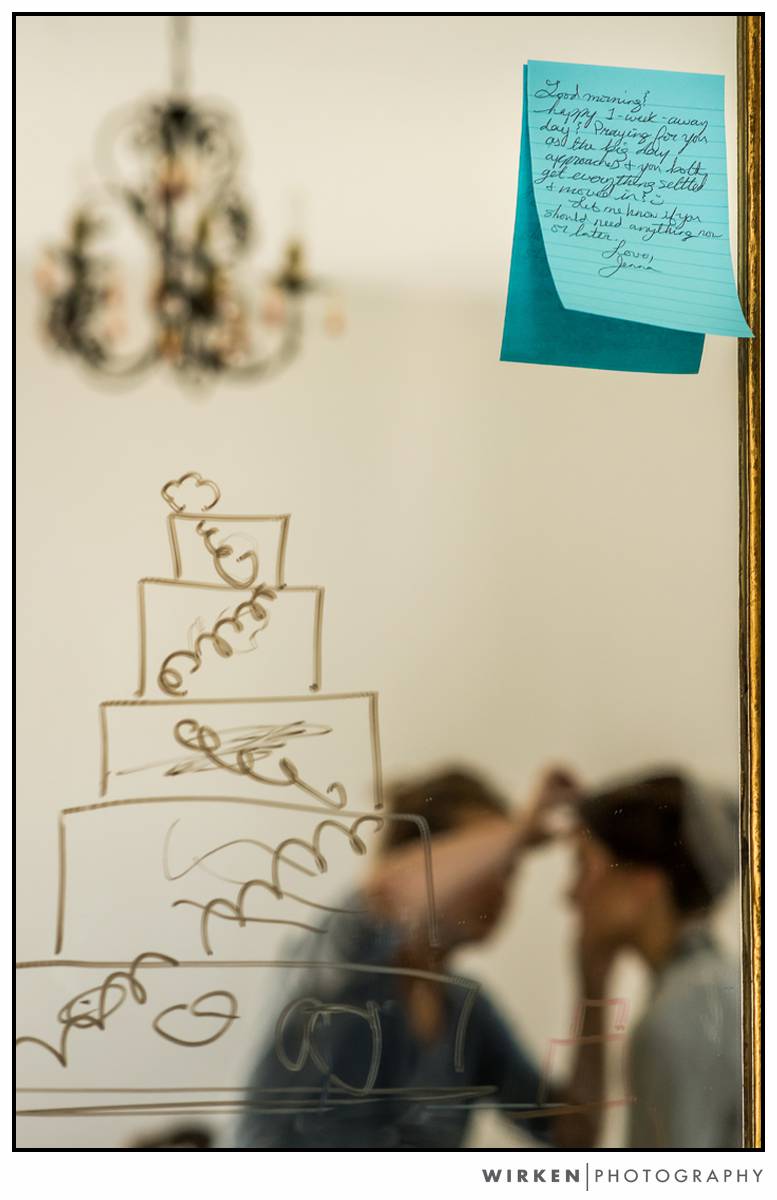 The dress hanging in the brides childhood closet.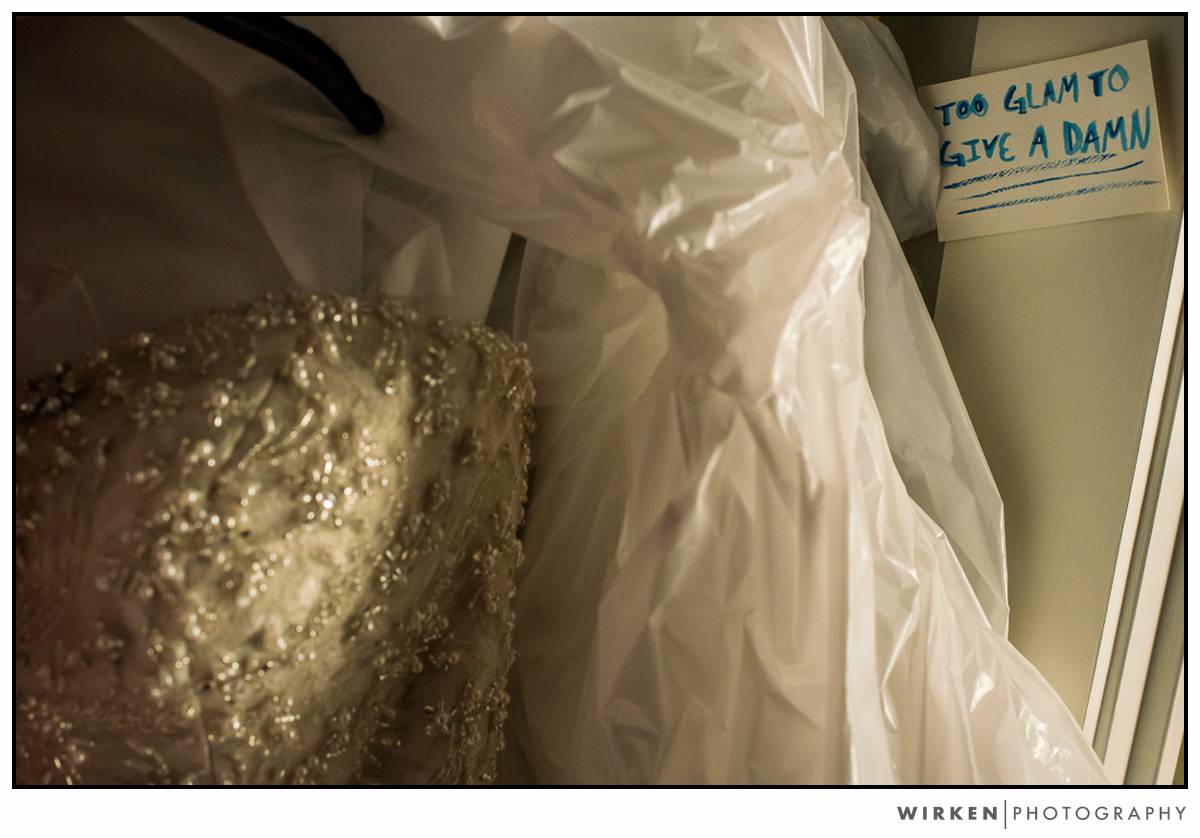 Sweet moment with her girls as they work on getting the bride into the dress. 
The bride's brothers watching the activities.
Christina's mom leads a prayer before heading out for the ceremony.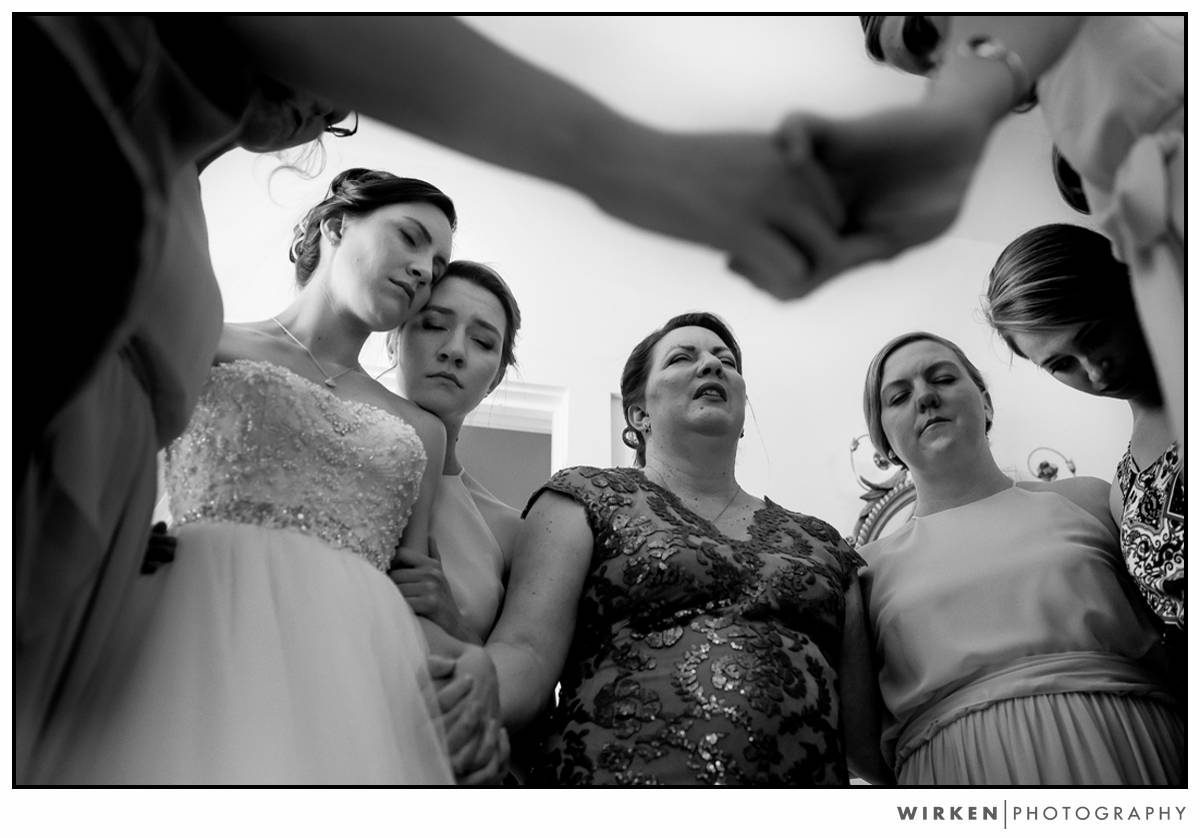 This is my favorite image of the wedding and perhaps one of that I am most proud of to date. This image took about an hour to make from conception to creation. To watch a video of how I made this image of Christina reflected in her grandmother's wedding photo head over to my teaching site The Wirkshop Series. 
Leaving for the ceremony with her dad. 
I was very happy I was able to find someone to drive my rental car to the church as Christina and her dad had a very touching ride.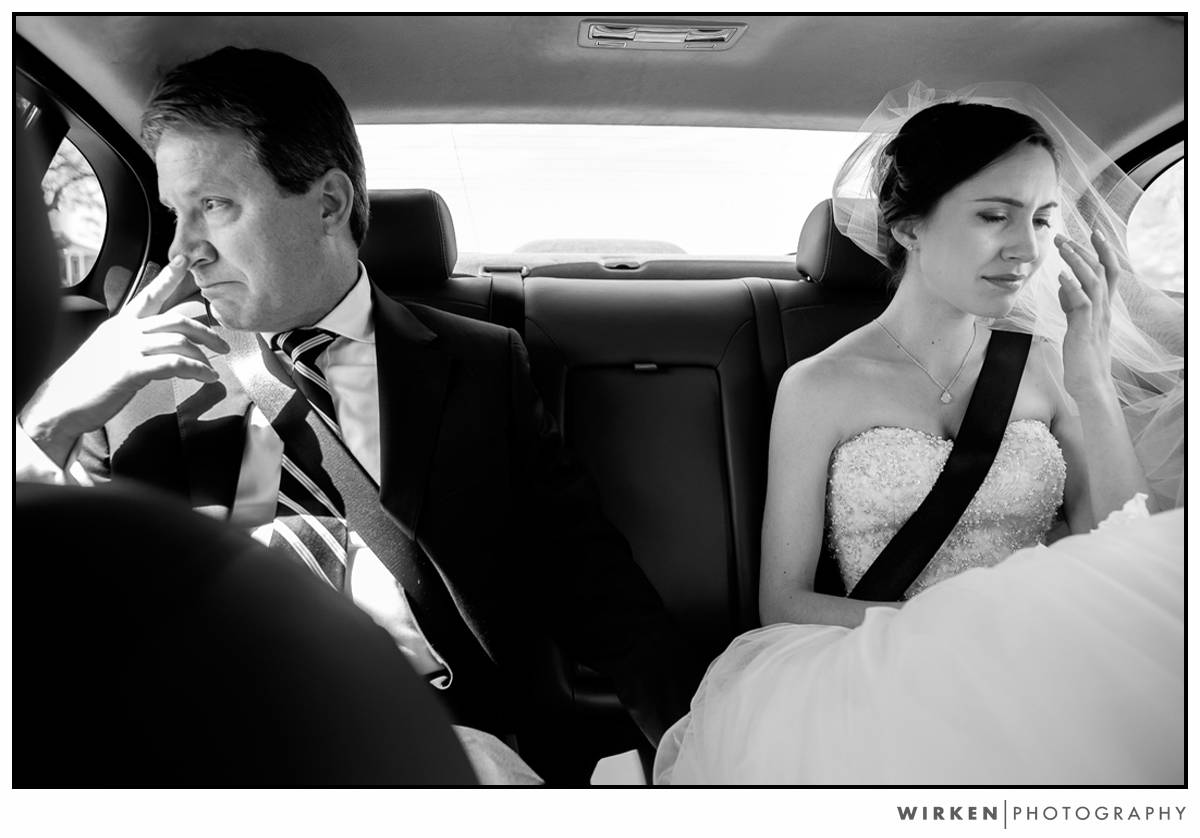 Eric upon seeing his bride for the first time.
Grandparents watch as the bride and her dad walk down the aisle.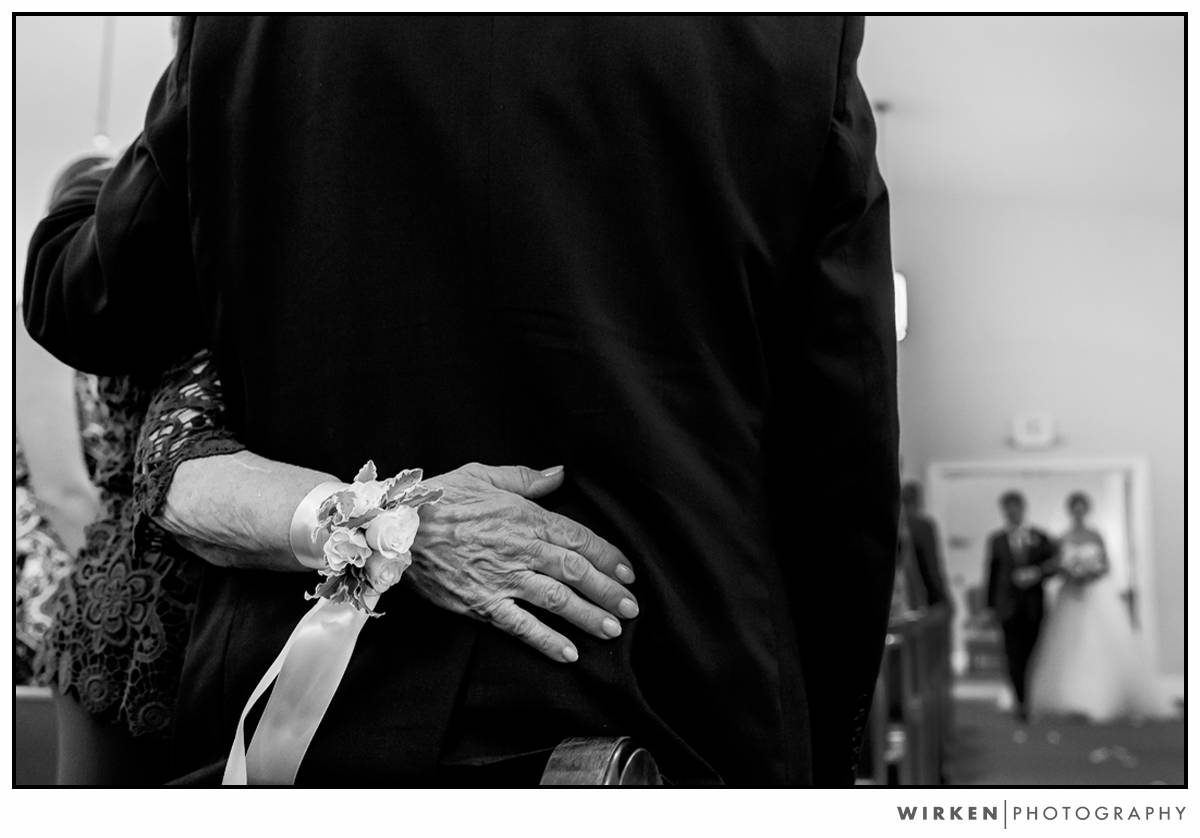 I love catching little exchanges like this when no one else is watching.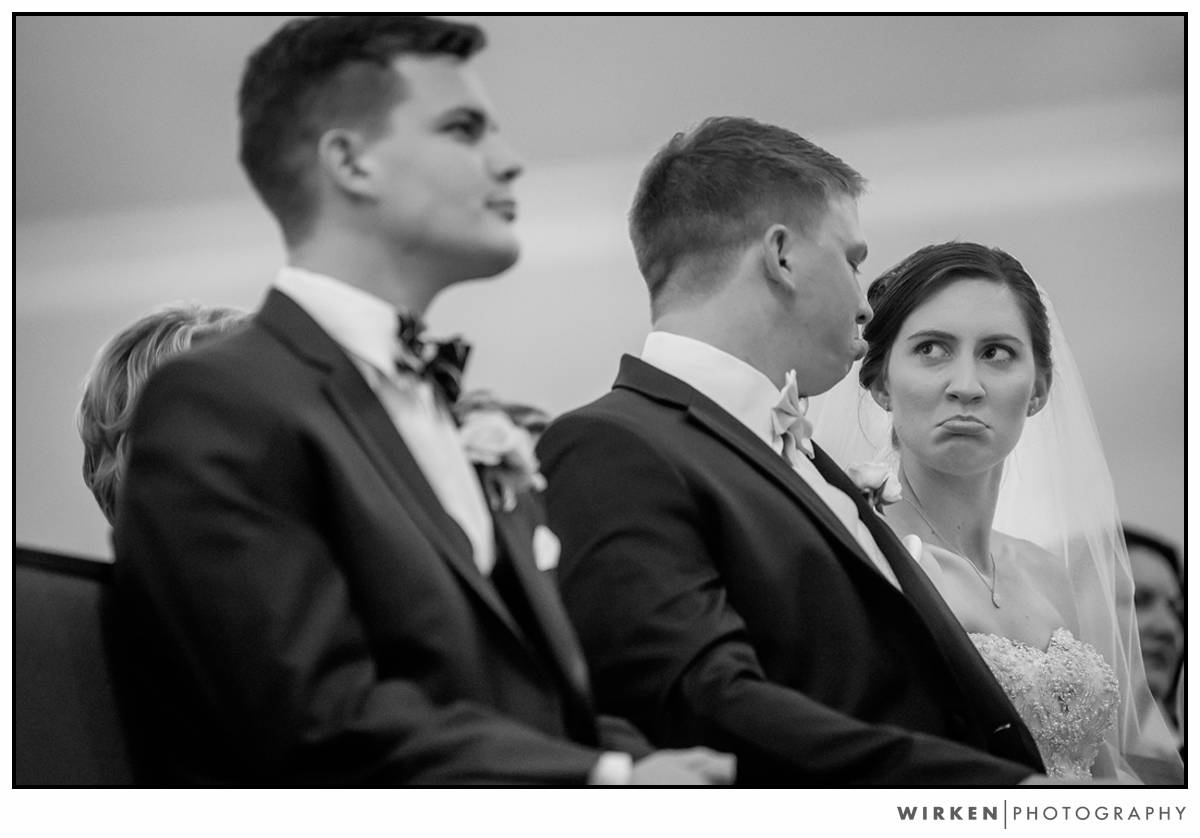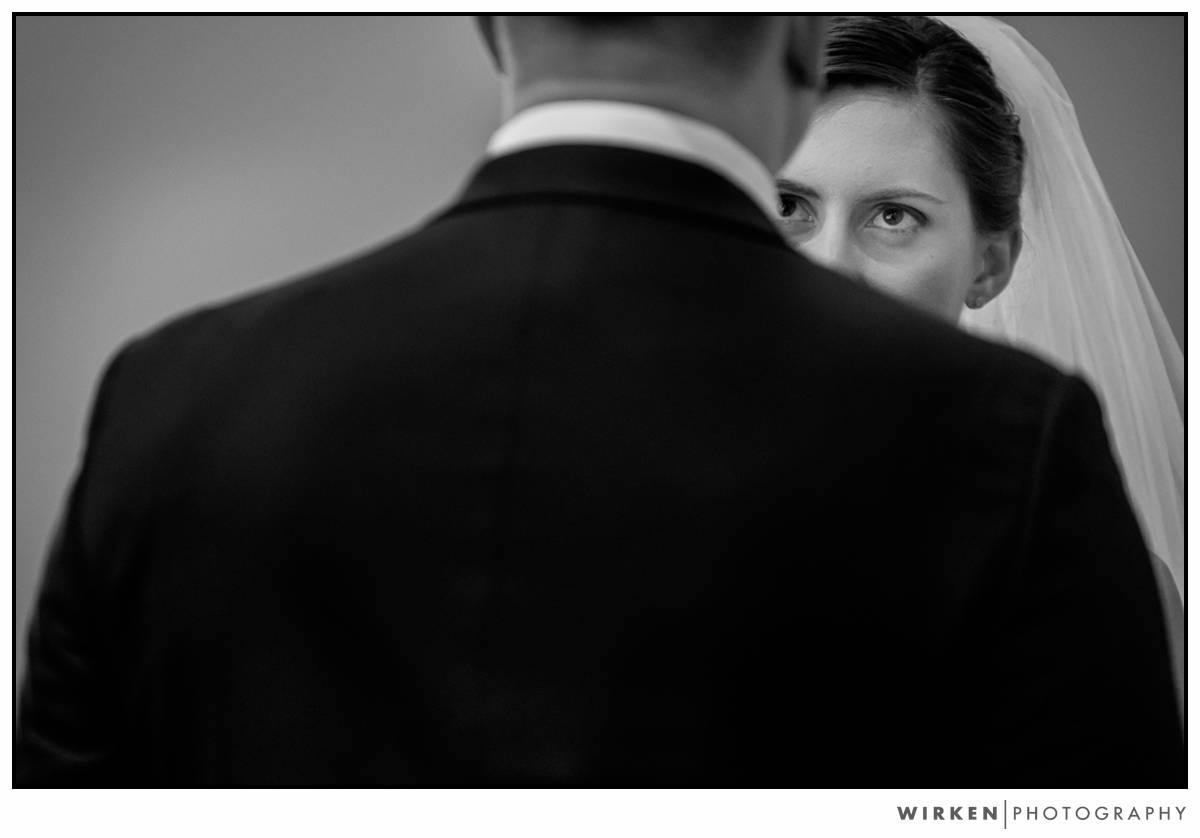 Married! Eric and Christina embrace in a back hallway following their ceremony.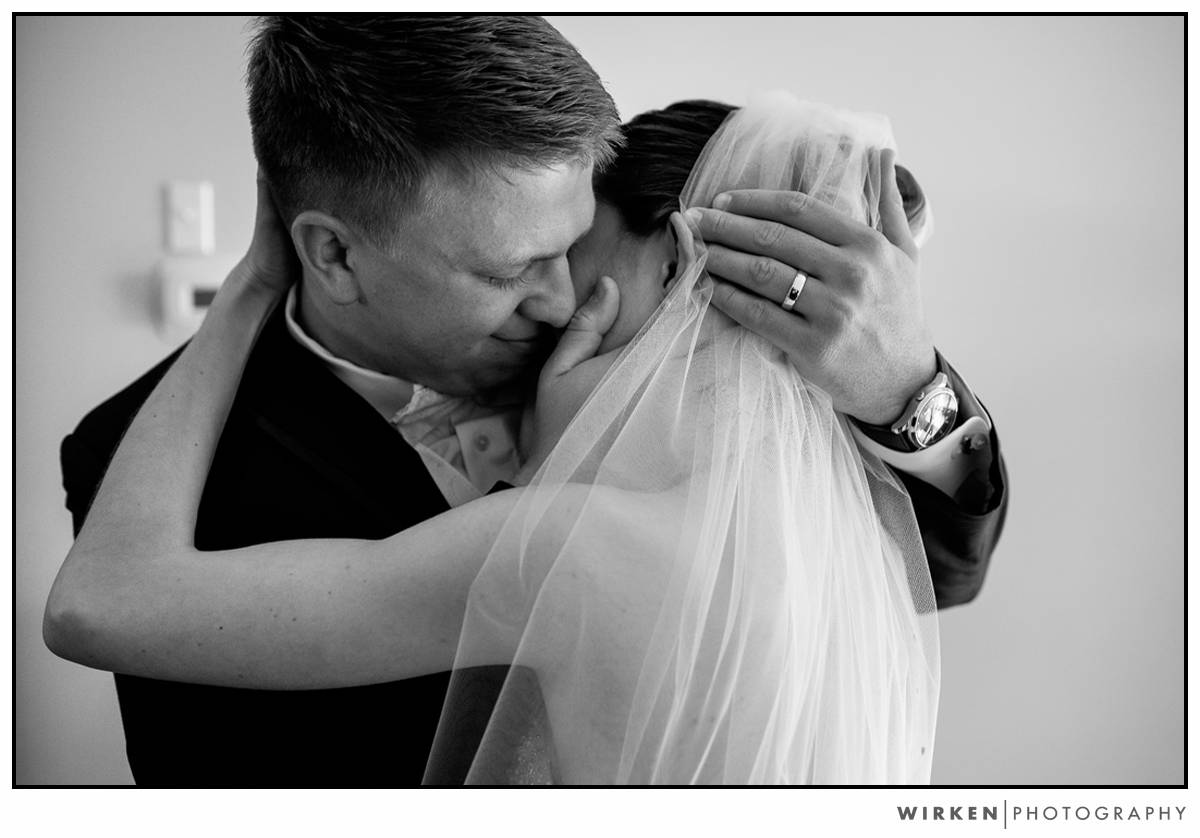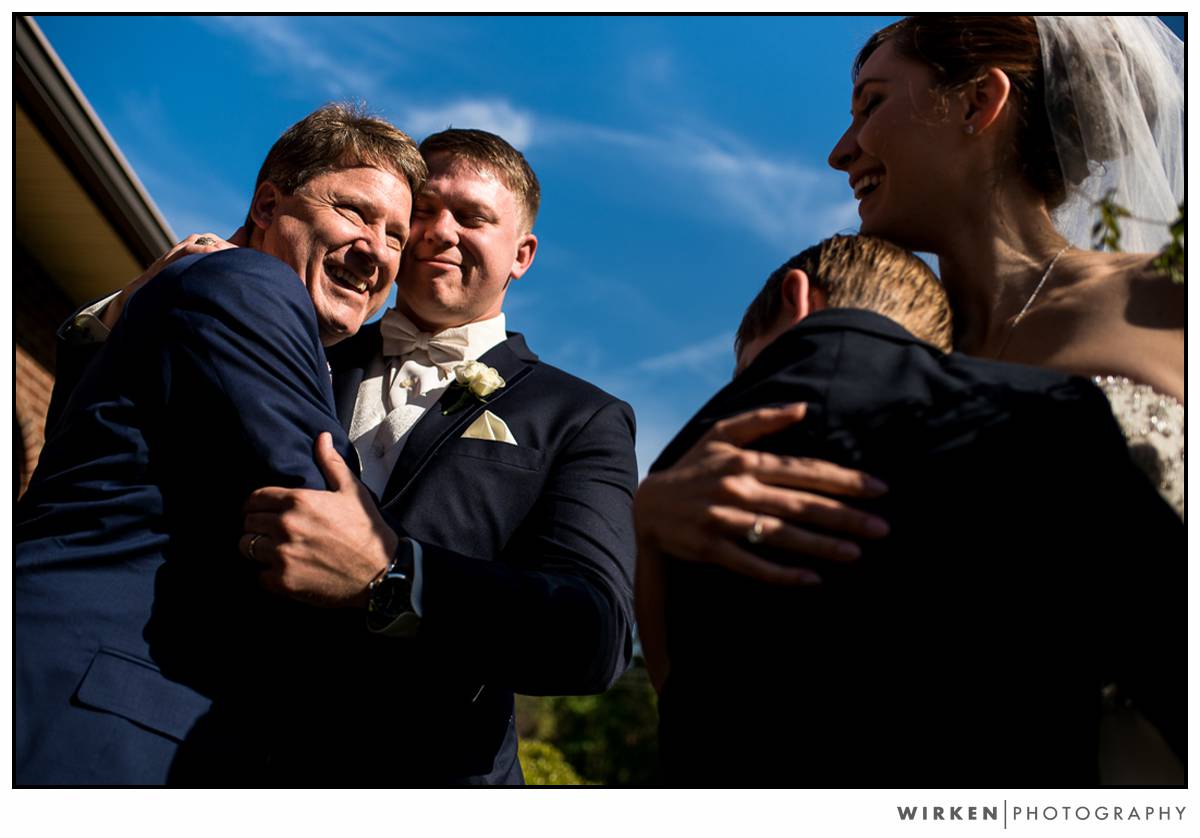 Eric is a graduate of the Citadel as with most of his groomsmen and it is customary to raz the groom a bit.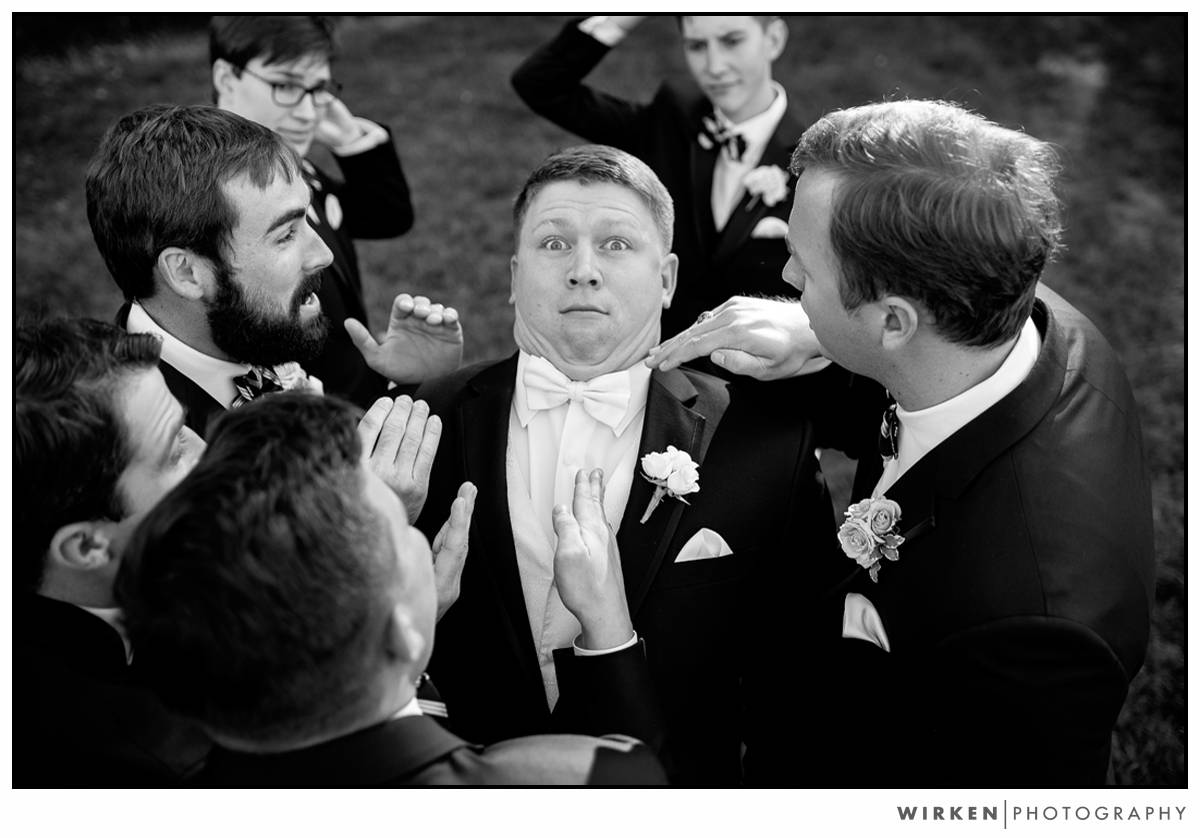 Waiting to be announced. 
Kids being kids.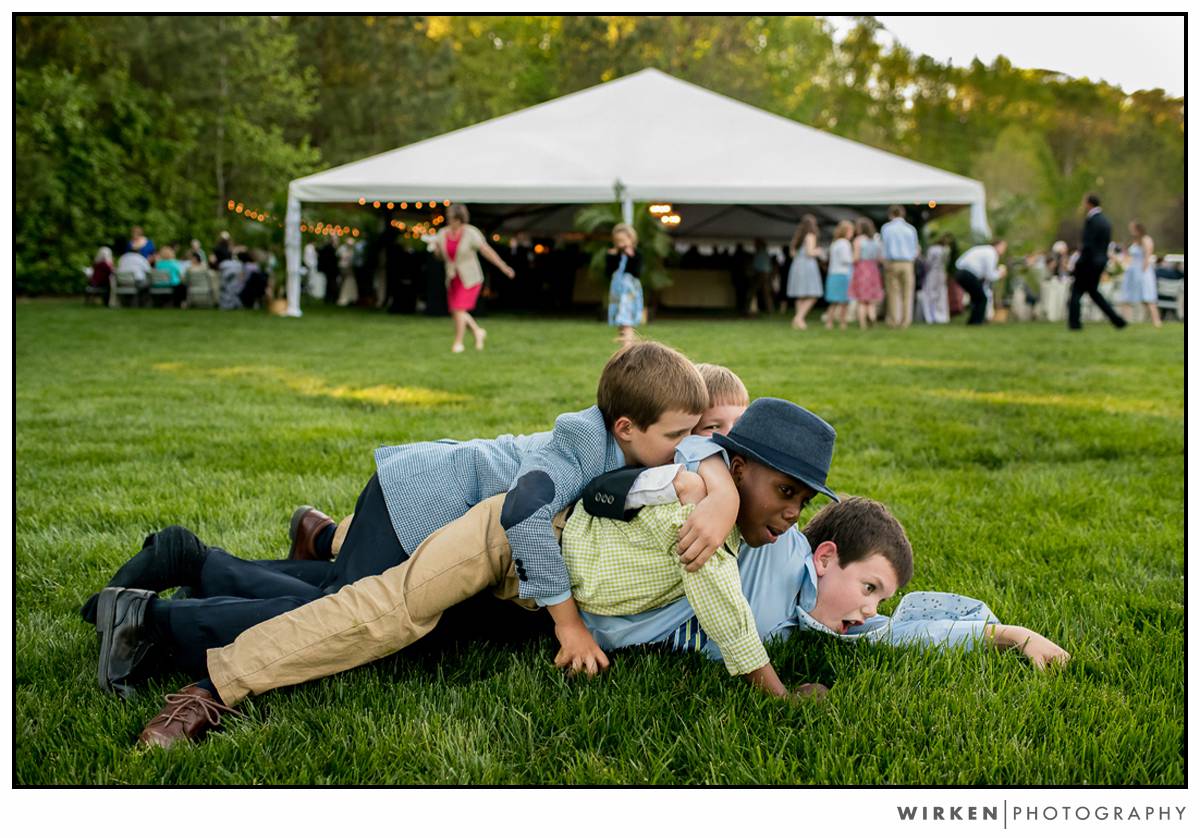 Christina's sister gives her toast. 
First dance.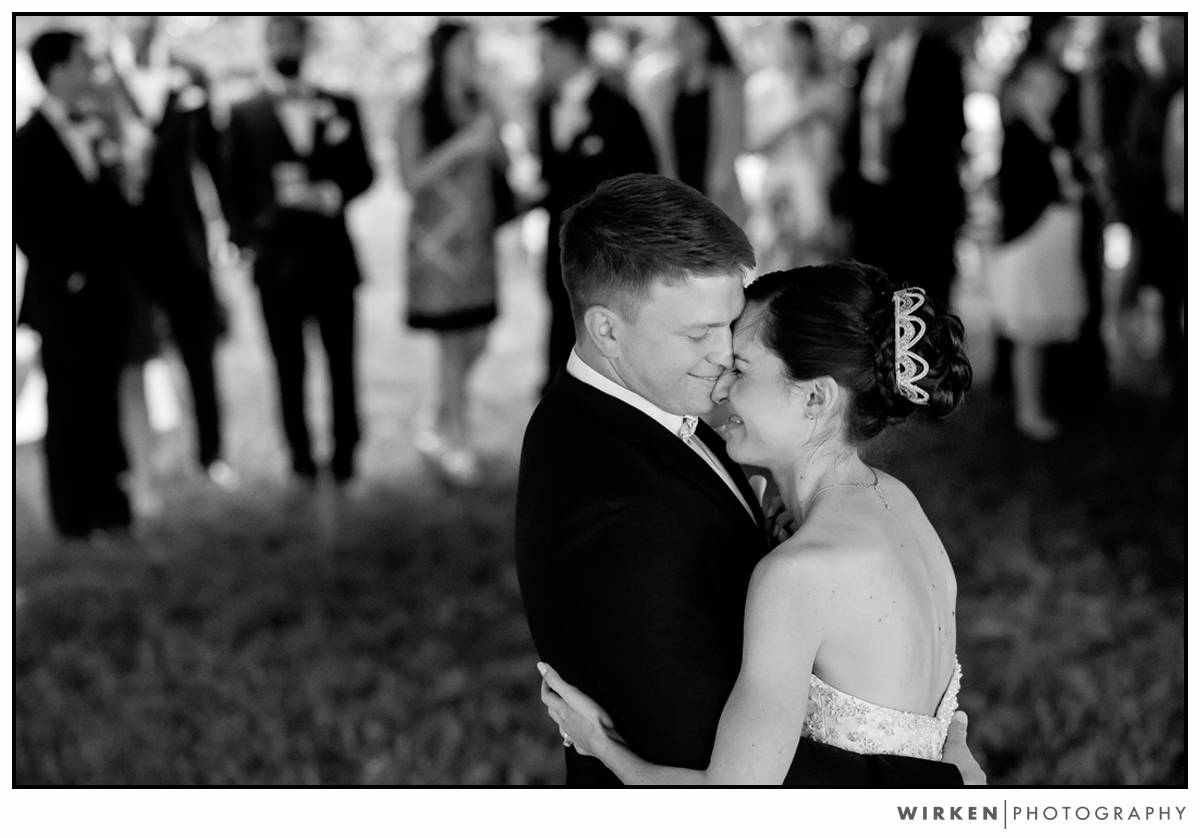 Eric and his mother share a dance. 
Sharing of the cake.