I love being busy photographing family life in Kansas City. I especially love it when it is for people close to me. Kenny and Sarah live right around the corner from us so not only was this the first shoot I have walked to it was a joy to witness their family life for an afternoon. Sarah is pregnant and expecting their second child any day now so they wanted me to document them and their son Colton before they become a family of four. So we recently got together so I could spend an afternoon with them for a Normal day session at their home. Over all the years of me being a family photographer in Kansas City I have learned what I like best is to simply document a family rather than posing them. Approaching Kansas City family photography in this way allows for moments to happen that nobody could ever think of. The results are often humorous and certainly always surprising. Kenny, Sarah, and Colton did not disappoint. Enjoy a few of my favorite images from my afternoon with my neighbors.
Fire safety starts early. 🙂
Dinner time involves doing whatever you can to get a three year-old to eat including celebrating when it happens.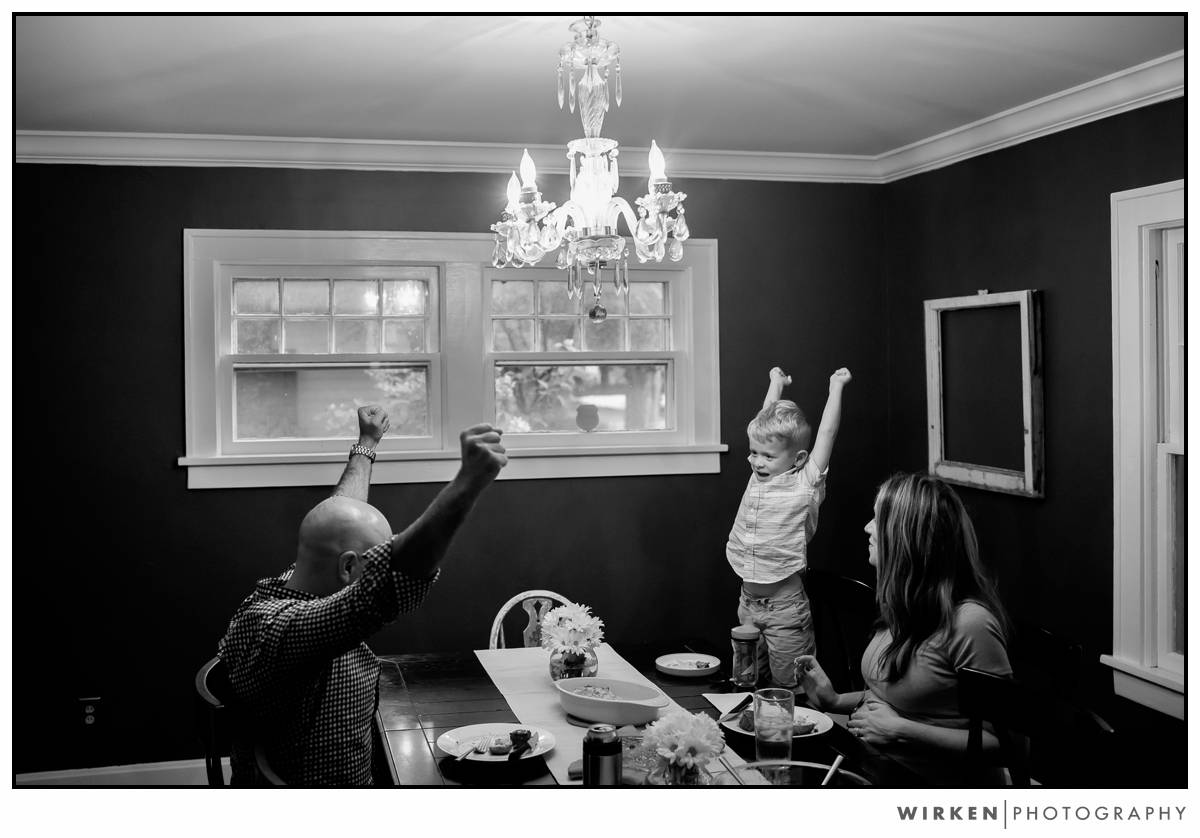 As I said goodbye I couldn't resist shooting one more frame while they were in the doorway. Kinda felt like a maternity portrait.