Life has been a bit crazy lately hence my 2 week delay on Teaser Tuesday of Christina and Eric's wedding in Charlotte, North Carolina. But as they say better late than never! I first chatted with Cristina last summer about her wedding. She is a wedding photographer herself and had seen a class I taught on Creative Live a couple of years ago. She was totally on board with how I shoot and wanted me to fly out and photograph her wedding in Charlotte, North Carolina. I photographed this wedding on my own so I had a few more challenges than normal but I am really happy with the moments I was able to capture for the couple and their families. It was the perfect day for a wedding in North Carolina and these two were full of moments the entire time making my job a joy. Here are a few of my favorite images from the day. Enjoy!
This is perhaps the one image I am most proud of. Christina as she is walking down the stairwell in her house reflected in her grandmothers wedding photo. Family tradition and heritage is a huge part of her life so I wanted to do what I could to capture that. I worked on this photo for nearly 30 minutes to make it come together. In the end the work and waiting was worth it.
Eric hugs his wife directly after their ceremony in the back hallway of the church. 
   Hard to pass up kids in suits rolling around in the grass.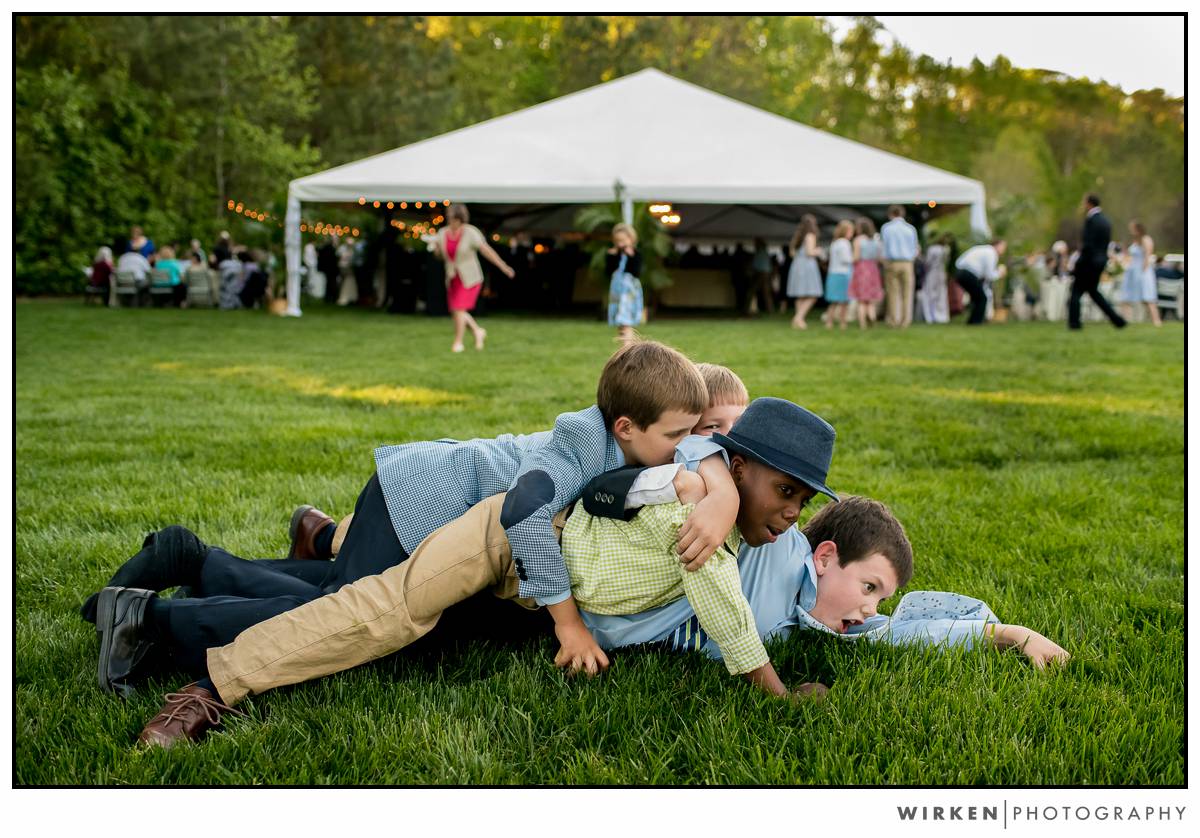 Wonderful quiet moment at the end of the reception as the couple is seemingly lost in a sea of friends and family.