Kansas City Wedding Proposal
Union Station Kansas City Proposal
Proposals are some of the most exciting and most stressful things to document. That's probably why I love them so much. Getting the opportunity to document an amazing proposal at Union Station in Kansas City was even more exciting.
You only get one shot at it and the thought it takes to decide where the best angle would be is paramount.
The night before Max proposed to Kelsey, his girlfriend of 8 years, he invited me to do a run-through of what he had planned!  That usually doesn't happen, but when you have roughly 30 family and friends serving as witnesses, you gotta have a plan and what a plan it was.
Max and his family planned out the entire night and Kelsey had ZERO idea it was going to happen. It was the perfect plan that included a surprise Union Station proposal in Kansas City, a party bus full of people, and an amazing engagement party after at The Brick House in Kansas City.
All went off without a hitch and yes, she said yes! Congrats Max and Kelsey!
Here are some of my favorite images.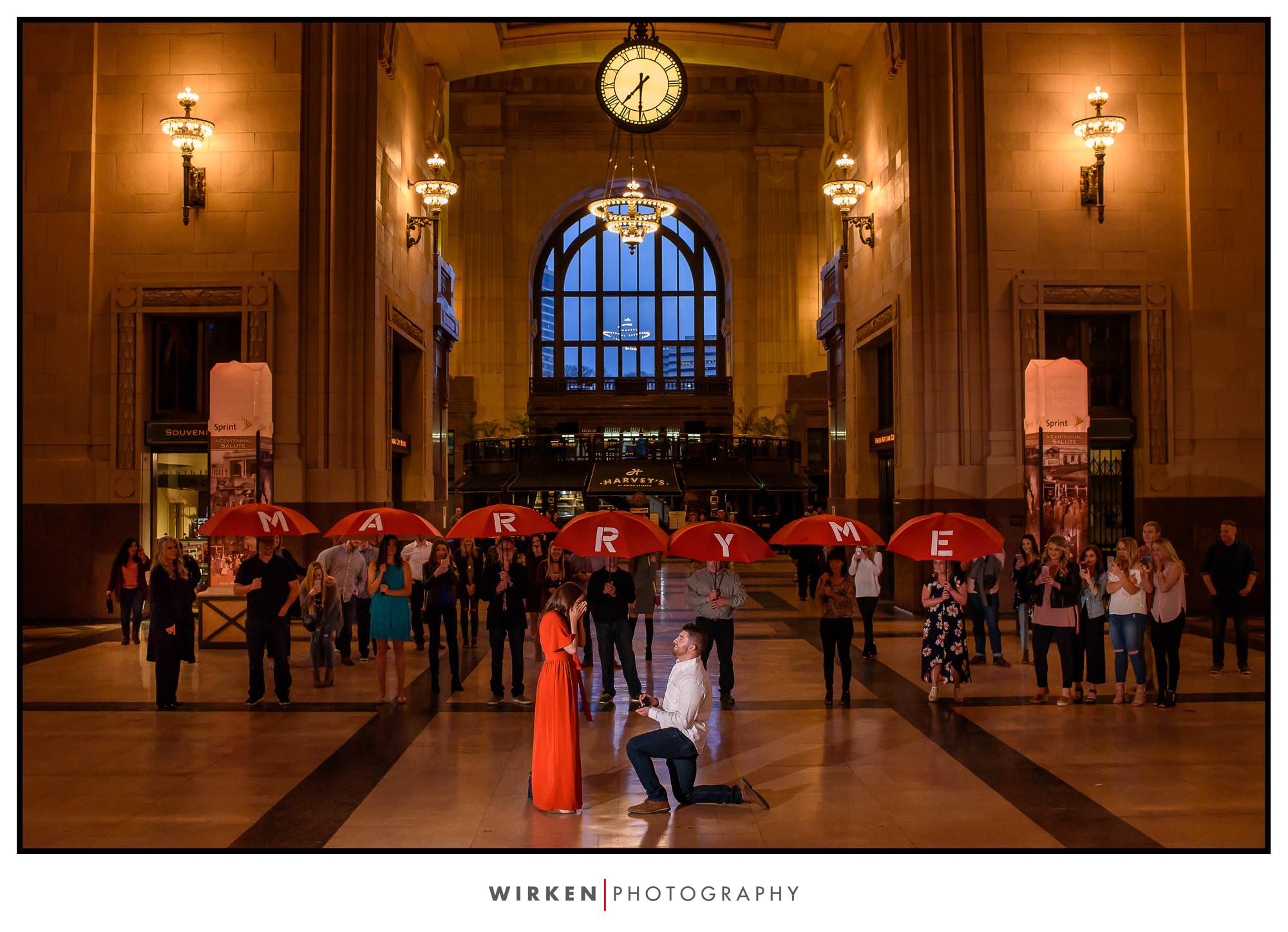 Kelsey wipes her dad's tears following the proposal. It was very emotional all around.
Cheers to the newly engaged couple at the Brick House.