Surprise Proposal in Kansas City
I'm definitely getting a lot of time in at Kansas City's Liberty Memorial as of late! Not only a lot of time there, but a lot of time in documenting surprise wedding proposals!
Even though I'm spending a lot of time at the same location, I love taking on the challenge of making photos for my couples that don't look like everyone else's. Coming up with different ways to photograph my subjecys is a problem solving skill I'm happy to have!
Not only does it pay off in scenarios like these, but on wedding weekends when I'm at a lot of the same venues.
Michael prepared a lovely proposal in Kansas City for Taylor. Not only did he go above and beyond by having this time in their lives documented, but he coordinated with me for the best light in the city. I'm always thankful for nice light! 😉
First, Michael and Taylor had a nice dinner on Saturday evening at Peirpont's at Union Sation. After dinner, the two of them went up to the Liberty Memorial to overlook the city. At sunset, Michael dropped to one knee and popped the question.
To say his bride-to-be was shocked is an understatement.
Sure enough, Taylor said yes. 🙂
Once the engagement ring was placed on Taylors finger, we took a little bit of time to make some memorable art together. Beings that it was Memorial Day Weekend, there were HUNDREDS of American Flags on the lawn of the memorial.
I felt this was the perfect way to not only capture the place that now means so much to them, but to remember the exact time that it was.
Michael and Taylor, congratulations! I can't wait to see where life takes you!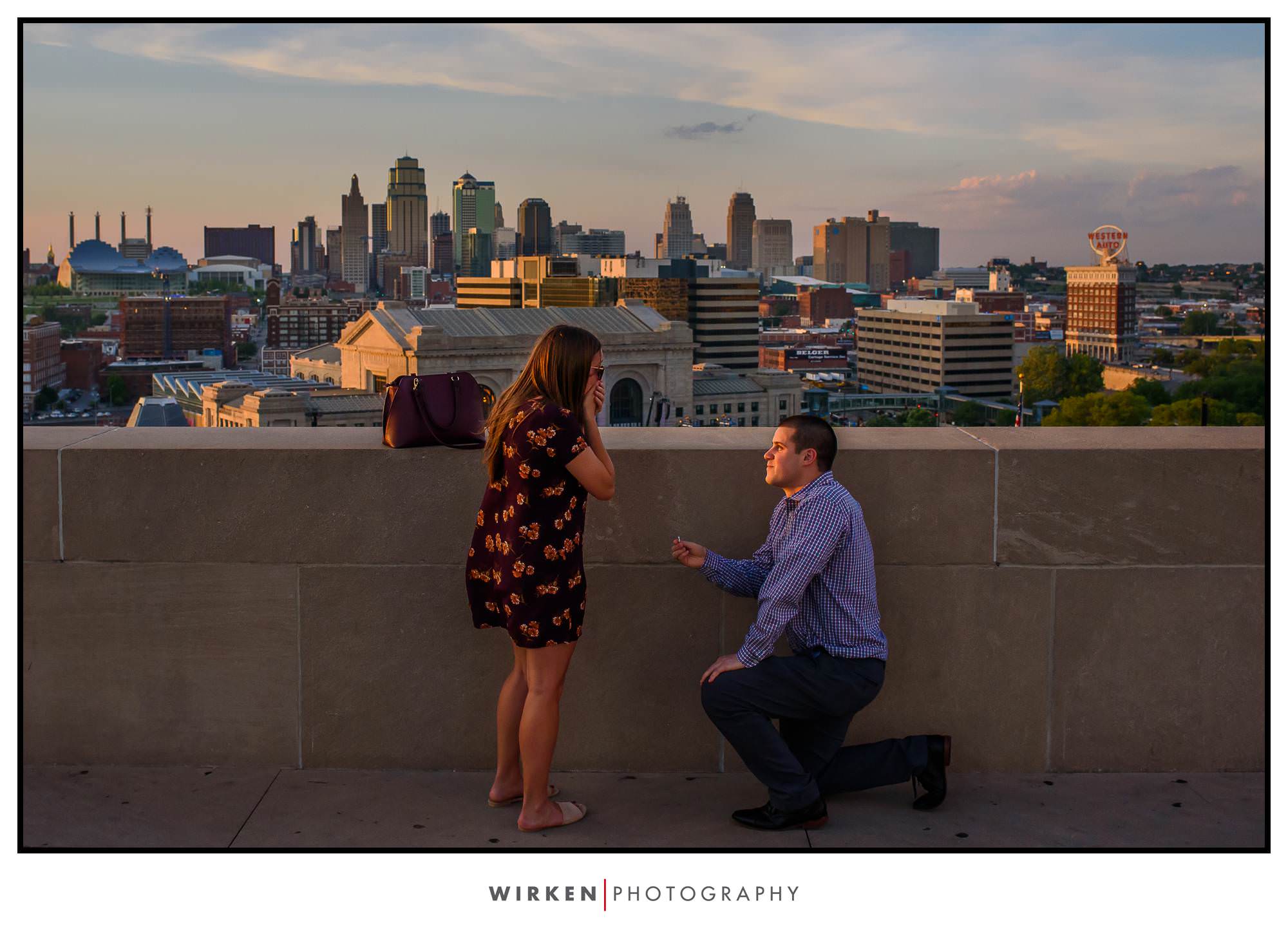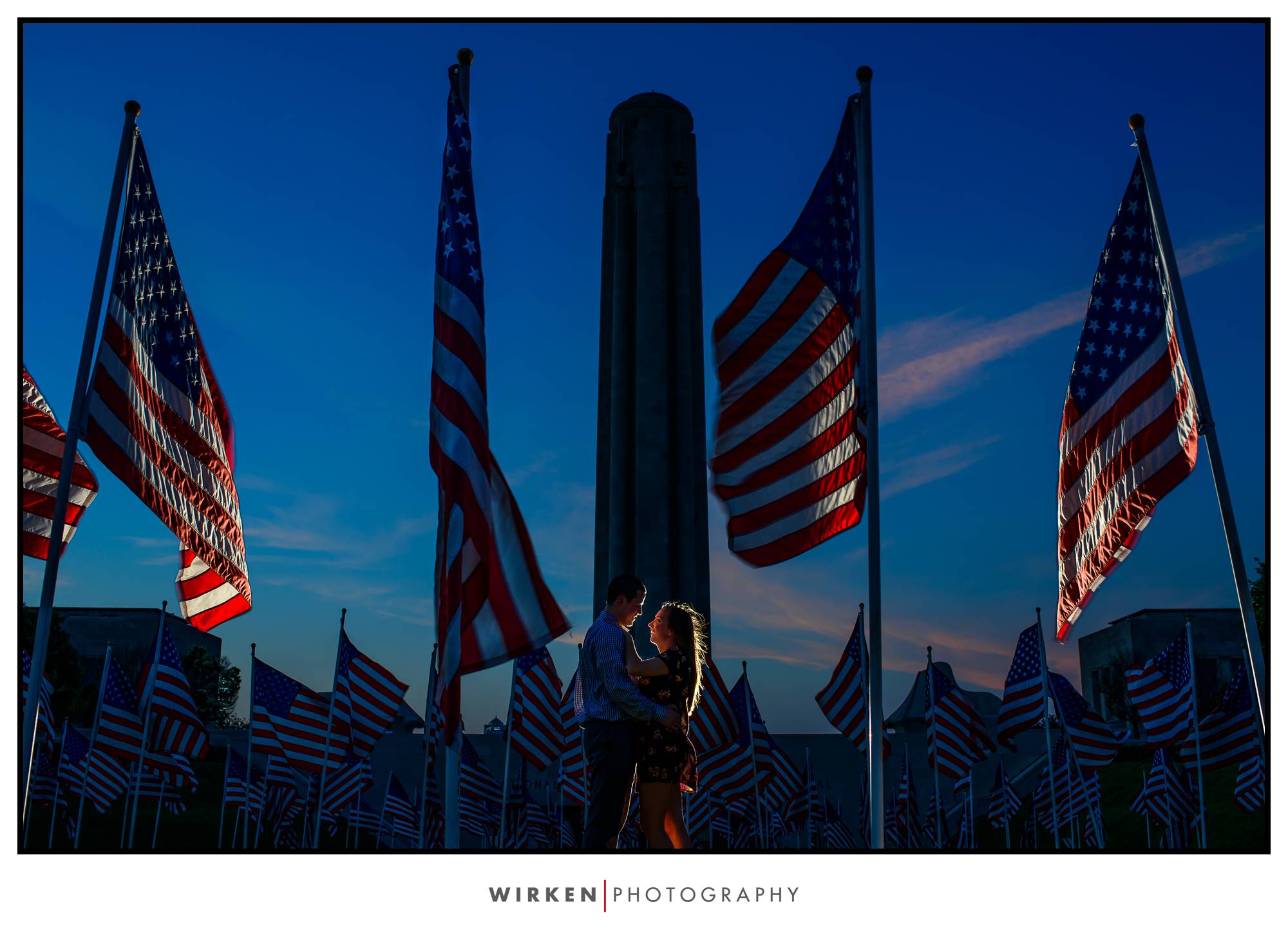 Are you ready to pop the question to the person you love? There's nothing more special than having it documented. Send me a message and let's get something planned! Contact me here!