This wedding has seemed like a long time coming. I first met Drew and Libby when I was asked by Drew to photograph his proposal to Libby at the Plaza in Kansas City last December. I love being a Kansas City proposal photographer and was excited to document Drew and Libby's. What I did not expect was how great both of their families would be that night. It was to be an insight as to how awesome this wedding was to be. Just like that December night on the Plaza, their families did not disappoint on Saturday either. The day was filled with such love, tears, and one of the best parties I have seen in a while. The Grand Street Grand Room was rocking.  Congrats Drew and Libby!
Here a few of my favorites from the day.
Libby rode with her parents to the ceremony all the while laughing about how big her dress was and how they were drowning in Thule.
Drew listens to a toast by his brother. 
The dance floor was packed all night long. 
The band loaned out some of their instruments. Not sure they intended this type of use.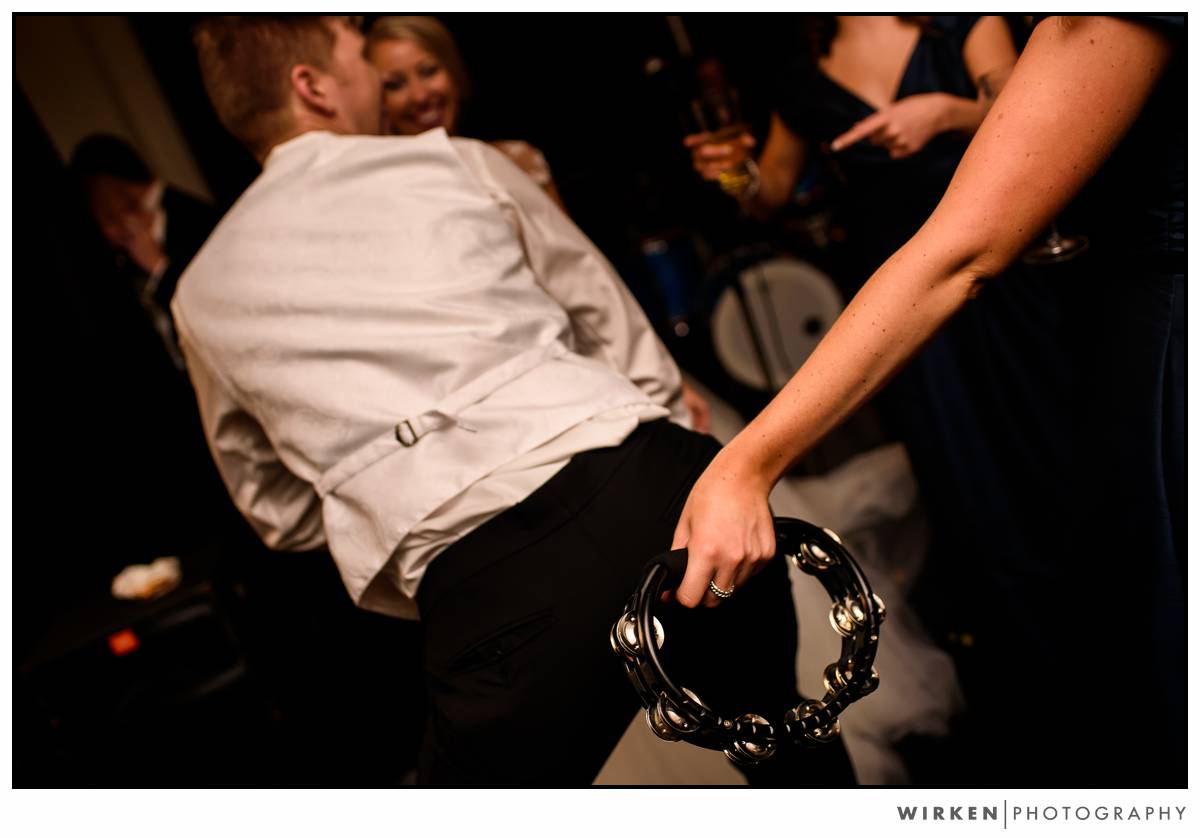 One of my favorite end of the night moments to date. I love how they just sat on the floor of their hotel room at the end of the night and leaned on each other.