I realized the other day how long it had been since I blogged about my family. I used to do it all the time till Facebook came around and took all of my Kansas City family photography posts away from our blog. Which is really funny as we are all about family here at Wirken Photography and stress the importance of documenting family in everything we do. So I vow to now make a point to post more about my family and our adventures together.
I really feel we all should make it a point to document these times as years down the road these images and moments are going to be priceless. Fortunately, for me documenting my kids is something I love to do. The only problem with it is I am rarely in any of the photos. In the past we have had friends of mine come and document a day in the life and us to ensure my kids, down the road, don't wonder why their dad was missing all those years. I can't tell you enough how important I think documenting your family in a truly natural way is. Years ago I started doing what we call Normal Day sessions for families instead of typical family portraits and the results are incredible. I cherish the photos of my family that my friends have made for us. The ability to capture moments that would never arise in a normal portrait session is unreal. I love being able to offer a different approach to Kansas City family photography to my clients.
Here are a few images I made the other night while the family was attending Alex, my son's Cub Scout Blue and Gold camp out. It was a night full of awards, powerful ceremonies and fun by the fire.
To celebrate family and the start of summer memories we are also running a half off of our Normal Day Sessions special. It is the perfect chance to find out what these are all about at 50% off! Contact us for details on the special and to book one of these limited availability sessions.
For more info on these sessions visit- www.wirkenphoto.com/families
Enjoy a little glimpse into our weekend of camping adventure.
Pam receiving her pin as Alex becomes a Webelo.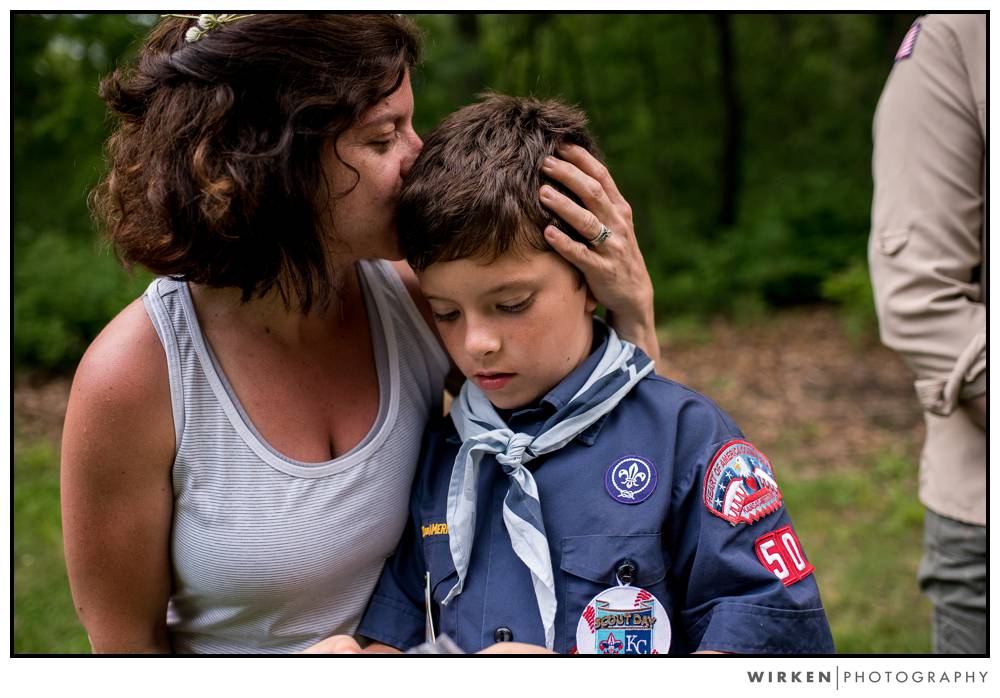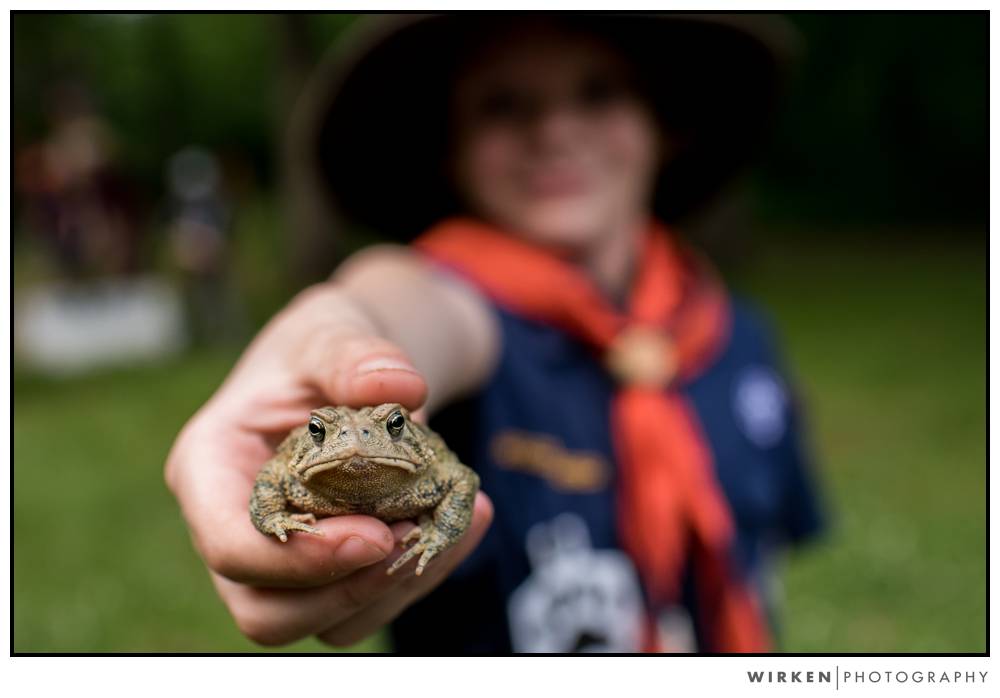 The scouts got to partake in a flag retiring ceremony. The older scouts burn each segment of the flag followed by a moment of silence. It is very powerful.
A camp fire would not be complete without some ghost stories.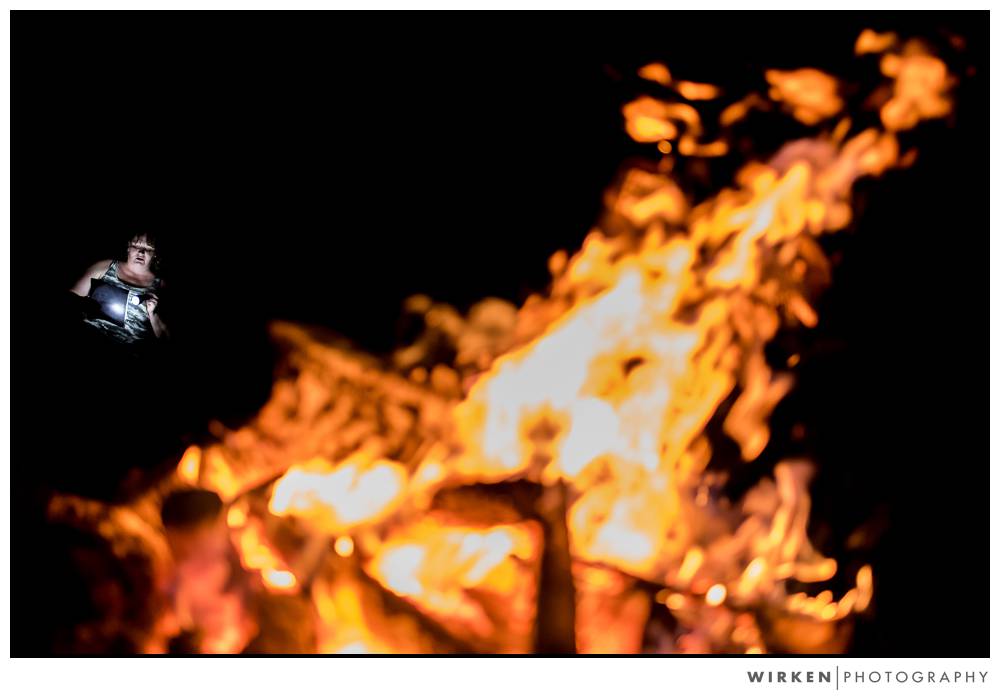 Every time I shoot images like this I can't help but think how great it will be when the kids are my age and able to look back on their childhood. Now to just get these images put into a book.