Paige and Logan got married in Kansas City this weekend. Twice. Well they actually only had one Kansas City wedding ceremony but they celebrated their marriage over two days and it was quite epic. Two days of celebration that included one ceremony, two dresses, one tux, one groom's suit with a pink tie, three locations, a limo bus, an arcade, and a party like no other. It all started Friday as the couple said their I do's in an intimate wedding ceremony with just those closest to them at Loose Mansion in Kansas City and continued Saturday with a reception and crazy party at the Shadow Glen Golf Club at Cedar Creek in Olathe, Kansas. Paige and Logan wanted the best of both worlds for their wedding in Kansas City and they figured out how to do just that. They turned their celebration into a weekend packed full of everything they wanted. Two days of those closest to them, a trip to Up Down arcade in the Cross Roads District with their friends, and moments that will last a lifetime.
Congrats Paige and Logan! Enjoy some of my favorite images as a teaser to hold you off till you get back from your honeymoon!
Paige reads a note from Logan minutes before walking down the aisle for her Kansas City wedding ceremony at Loose Mansion.

The happy couple enters their reception at Shadow Glen Gold Club.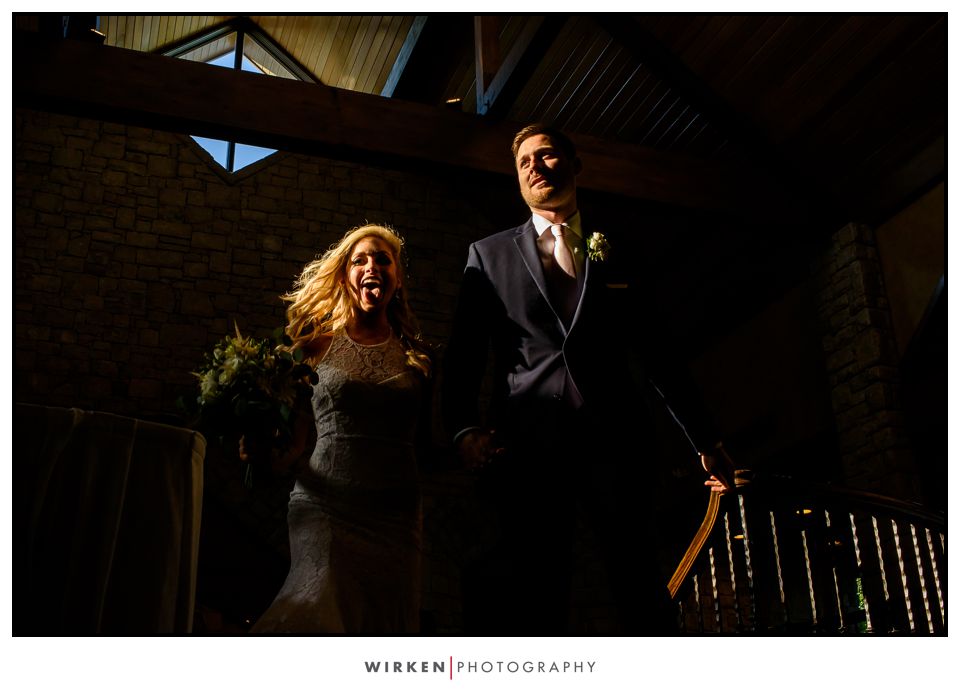 The crowd goes crazy during the newlywed game at the Kansas City wedding reception at Shadow Glen Golf Club. 

Paige's brother sang the father/daughter dance.

After some time hanging out at Up/Down with their bridal party we stopped to make some art of their wedding day.