I need to brag a little in this post. Not for personal gain but because of how humbled I was this past weekend while photographing Mollie and Patrick's Historic Morton Barns wedding in Nebraska City, Nebraska. I knew when Mollie hired me that she had seen some of my work years ago and knew she wanted me as her photographer. What I didn't know, until her mom told me, was that she found a note from when Mollie was 10 years old that simply read "Tyler Wirken". I was blown away when I heard that. It was the first time in my 15 year career as a wedding photographer that something like that has happened. Mollie remembered my name from over a decade ago and hired me for her Historic Morton Barns wedding based on a photo she has seen of mine. Now, I always work my hardest for every client I photograph but for some reason after hearing that story on Sunday it felt like the heat was on. The good news is I had a wonderful couple, an amazing venue and fantastic light helping me out all day so in the end I feel very good about rising to Mollie's expectations. The likes of which I have never seen.Thanks for remembering me Mollie!
Here are a few of my favorites as a bit of teaser for Mollie and Patrick as they enjoy their honeymoon.
Ceremony and reception: Historic Morton Barns, Arbor Day farm, Nebraska City, Nebraska
Wedding Coordinator: Lindsay Martian – Lovestruck Events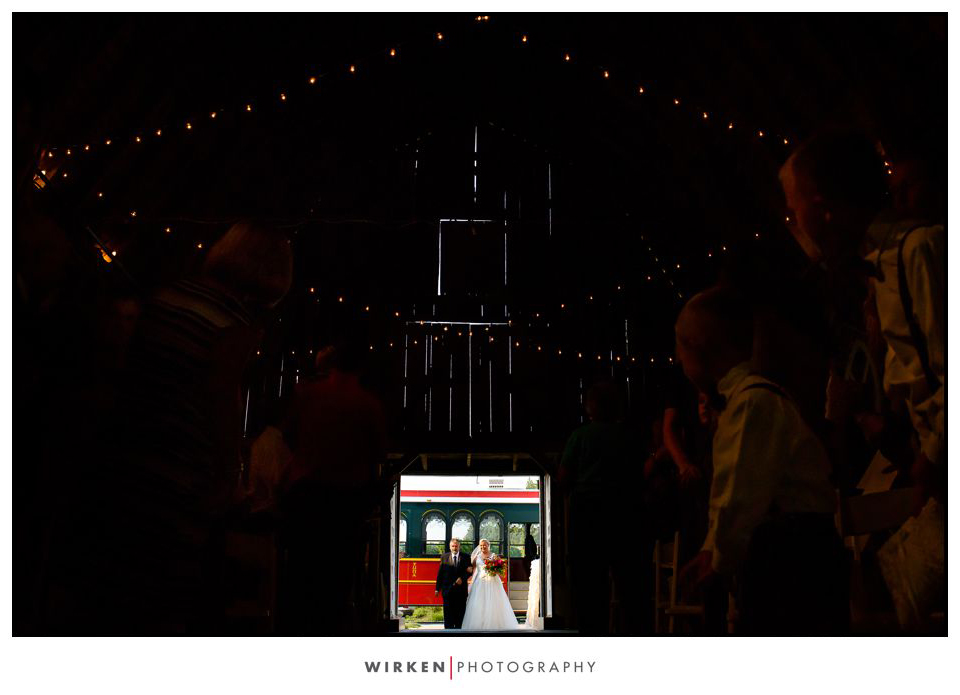 The face you make when you accidentally blow out the candle you just lit. I love Mollie's sense of humor.
Kids helping clean out bugs from the dress.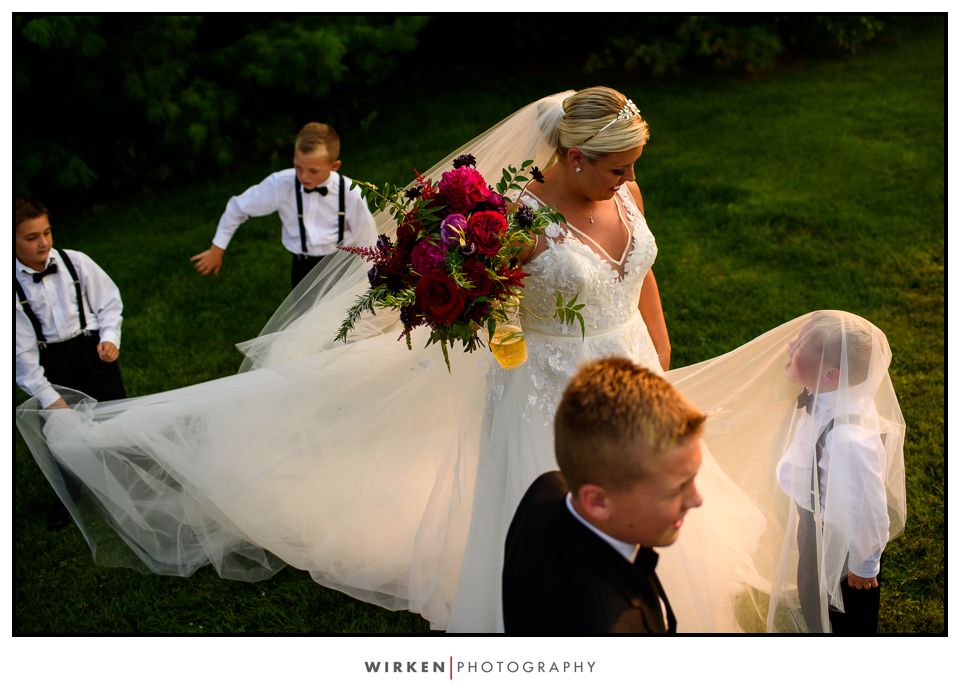 Mollie was a softball catcher in college so her old teammate, the pitcher, put together an impromtu softball game with Patrick as the batter. Using a broom as a bat and a glow necklace in the shape of a softball, they managed to throw the groom out at first.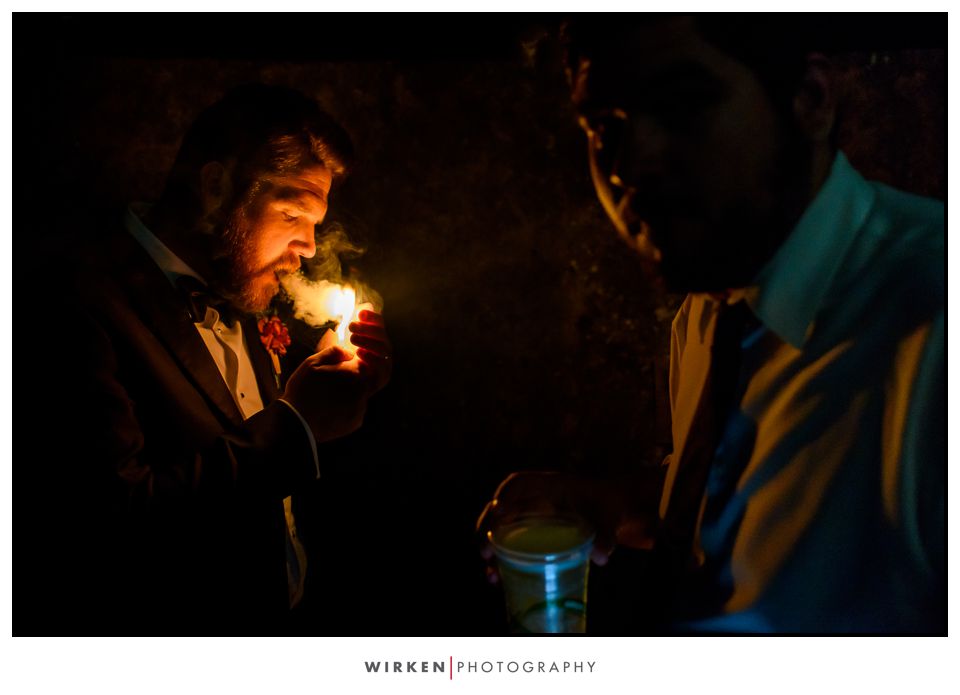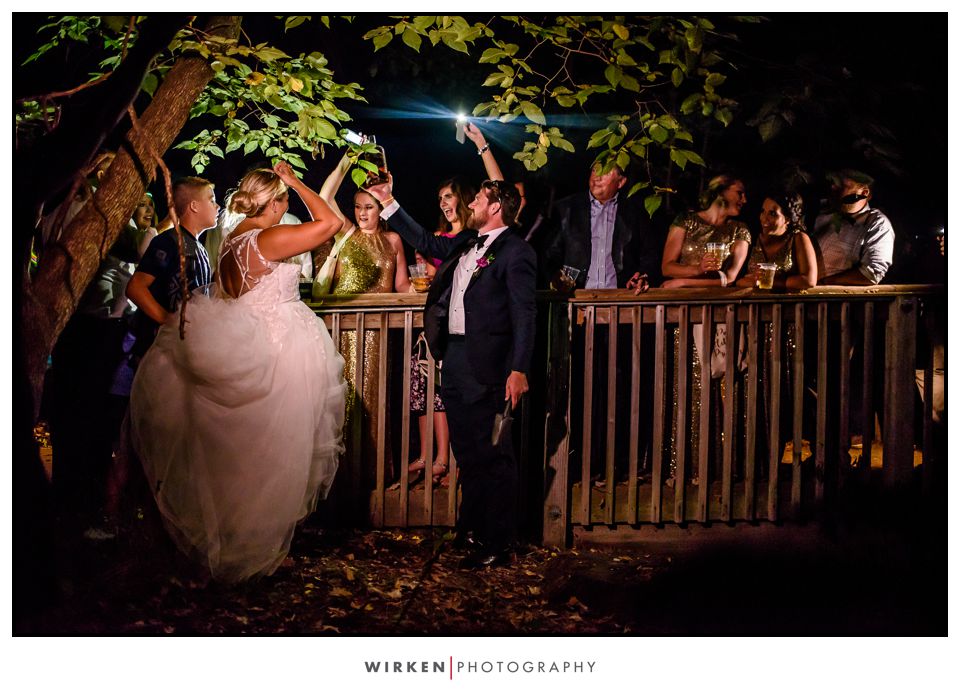 As part of an Irish wedding tradition, Mollie and Patrick closed the reception down and marched their guests down the path to dig up a bottle of Bourbon they burried a month before the wedding. Tradition states if you bury the bottle on a day where you want the same weather on your wedding your wish will come true. It was a little hotter on their day but it was perfect none the less. Here Patrick finally dug up the bottle and began to pass it around.